Lynx-x on Apple devices!
Our latest release is Lynx-x on devices from Apple! With the increasing demand to make Lynx(-x) available for more operating systems, we have developed the first release of Lynx on macOS and iOS! This app now includes Task and Card management and will keep improving! You can find our software here:
macOS / iOS
Windows
Android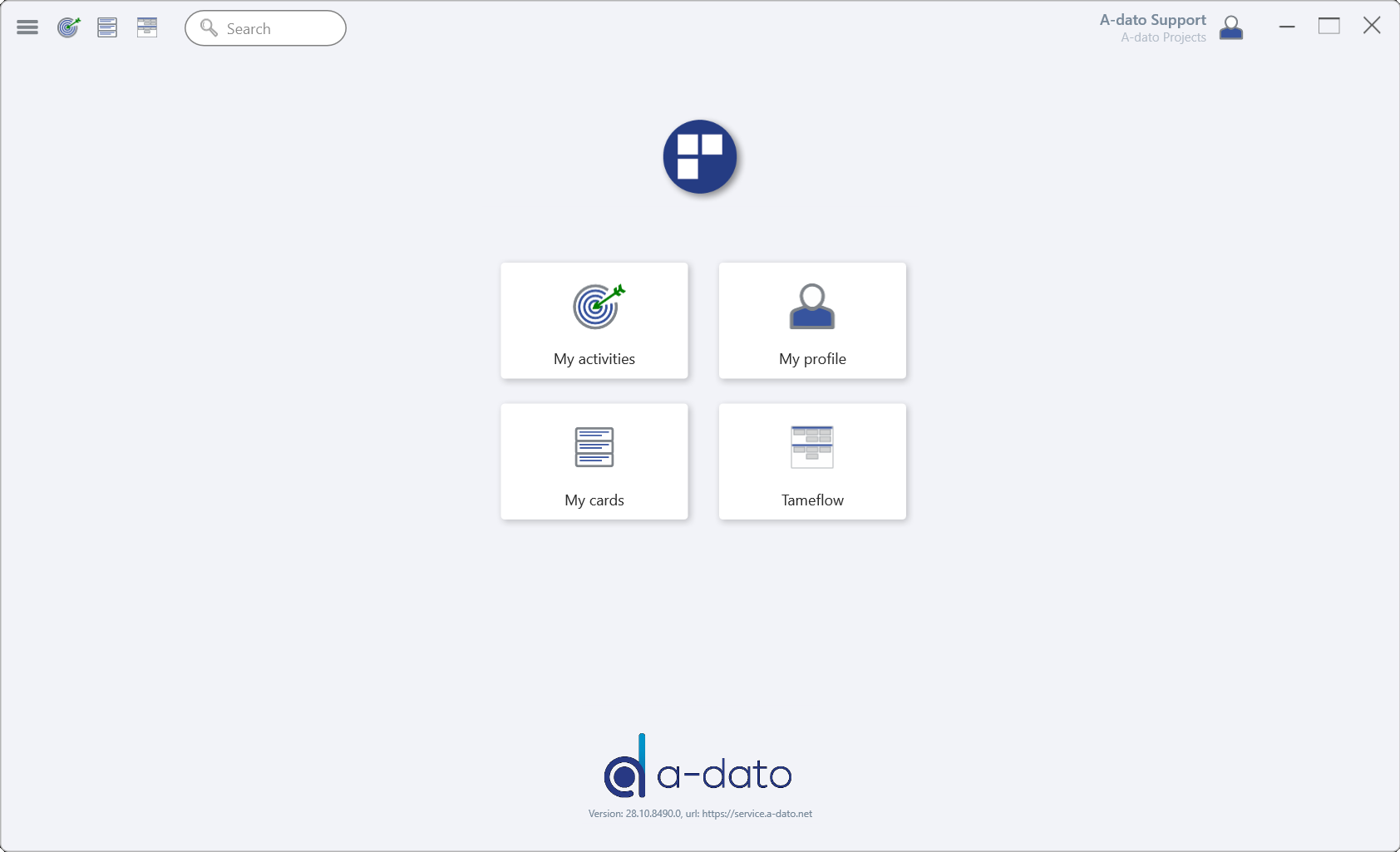 Lynx
Print selected plan
We have added the option to select which plan you would like to print: 1) the detailed plan, 2) stage plan or 3) both together. With the third option, the top view is printed: the stages and the grey lines (current progress) from the detailed plan. See the figure to find the option:
Printing Portfolio Overview
Within the Portfolio Overview, you also have the option to turn stages on/off while printing, see figure:
Show soft assignments in Not Started Project
Currently, when a project has not been released, Lynx will not check what resources are available at the time when the project is scheduled. Therefor always the first resource (in alphabetical order) will be shown. This could cause that (overenthusiastic) Project Managers will hard assign resources to the task and it's also most likely to schedule this task to the same (first) resource that is available, resulting in an overload of this resource.
Therefor, and also to stimulate the process of Late Binding resources to tasks, we have added the option to turn off soft assignments of resources for Not Started projects. You can now choose to turn this feature off within Space Properties: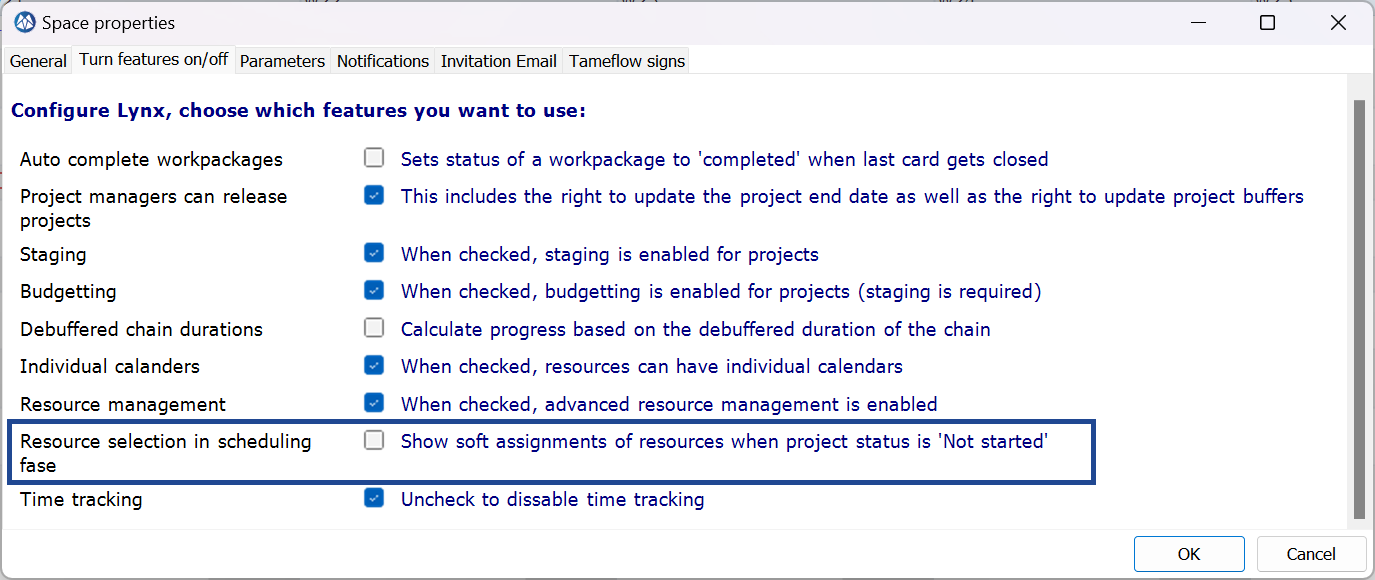 Which results in the fact that no soft assignments(*) will be shown in Not Started Projects, see figure:
These soft assignment become available again when the project is released.
Fixes:
Project Progress between multiple sessions is synchronized again;
Increased scheduling behavior with tasks in front of the current date;
Reporting tab isn't shown Paused anymore;
Show when 'Show resource load...netto availability' is selected in the Resource Load.
List view is working again in Tameflow;
When new users installed Tameflow, a file was missing to open the correct window;
Project tags could cause an error in projects and within reporting.