Introduction
Take a quick look at the main LYNX screens and views through this helicopter view. You can also download the PDF manual summarising the six picture quick tour below.
Link to Get Started with LYNX in 30 minutes for an extensive explanation:
Get Started with LYNX for CCPM in 30 Minutes
Your Desktop Window
Quickly access your desktop window using F5.
Your desktop window allows you to switch overviews. My activities provides an overview of all your tasks. Project portfolio lists your different projects.

Get Started on Your First Project
Add your First Project
To get started on your first project select project portfolio in the desktop window (F5) → select add.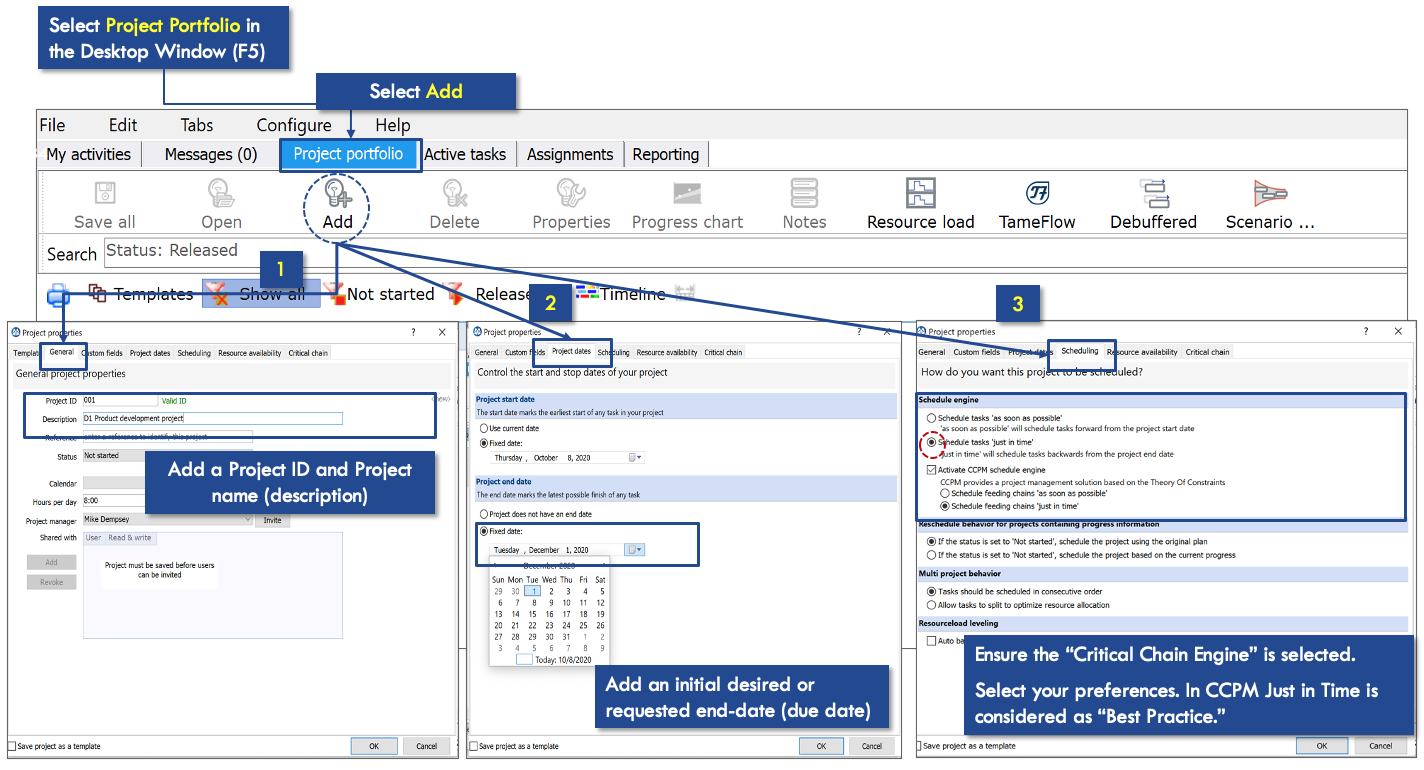 Explanation: Several project properties are set in this step
Each project receives a unique project ID and project name
To start a new project a desired end-date has to be filled in
There are different scheduling options you can select. For a CCPM project 'just in time' is considered the best practice.
Project portfolio window
You will now find your first project listed in the project portfolio tab. It is listed with status "not started". Here you can filter projects on show all/ not started/ released. You can find this project under show all or not started initially.
Useful features you can use in the project portfolio window are illustrated below: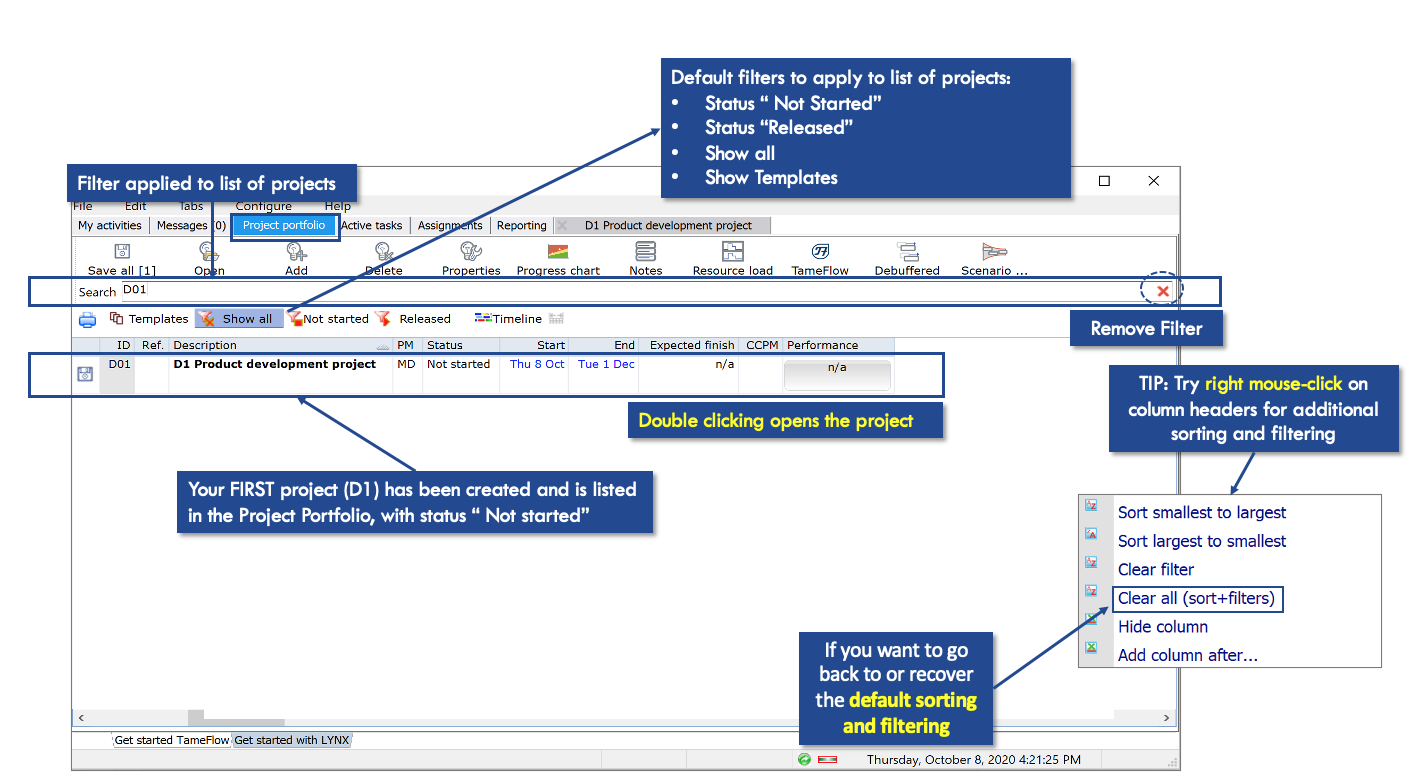 Project window
After double clicking on the listed project in the portfolio window you will now be in the project window. A new tab will open at the top bar with the name of your project.
Select features include: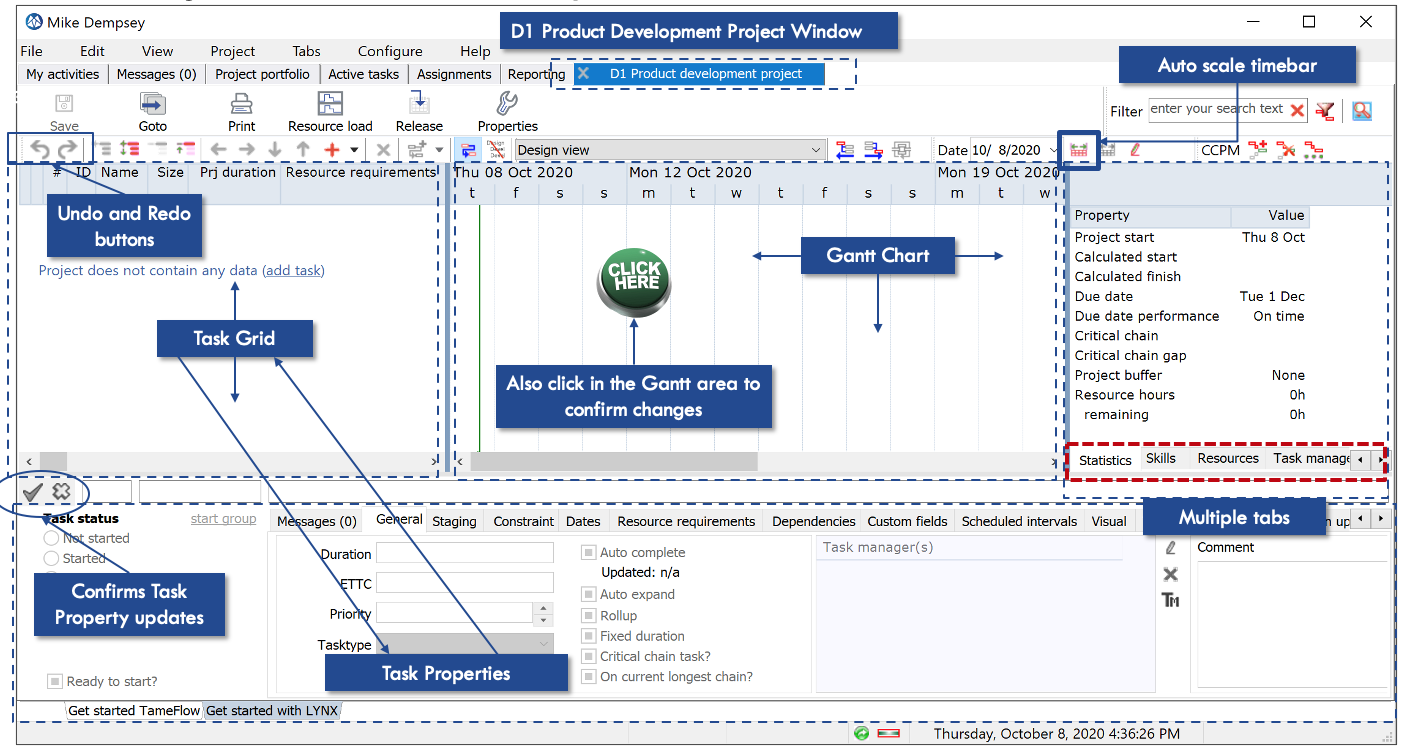 Add Skills and Resources
Upon starting your first project, the next step is adding the required skills and resources in order for the tasks to be performed. One way to get started is by adding skills via drag & drop.
Add skills via drag and drop
Select the skills/resources window on the right side of your screen and drag and drop the desired skills to the selected tasks.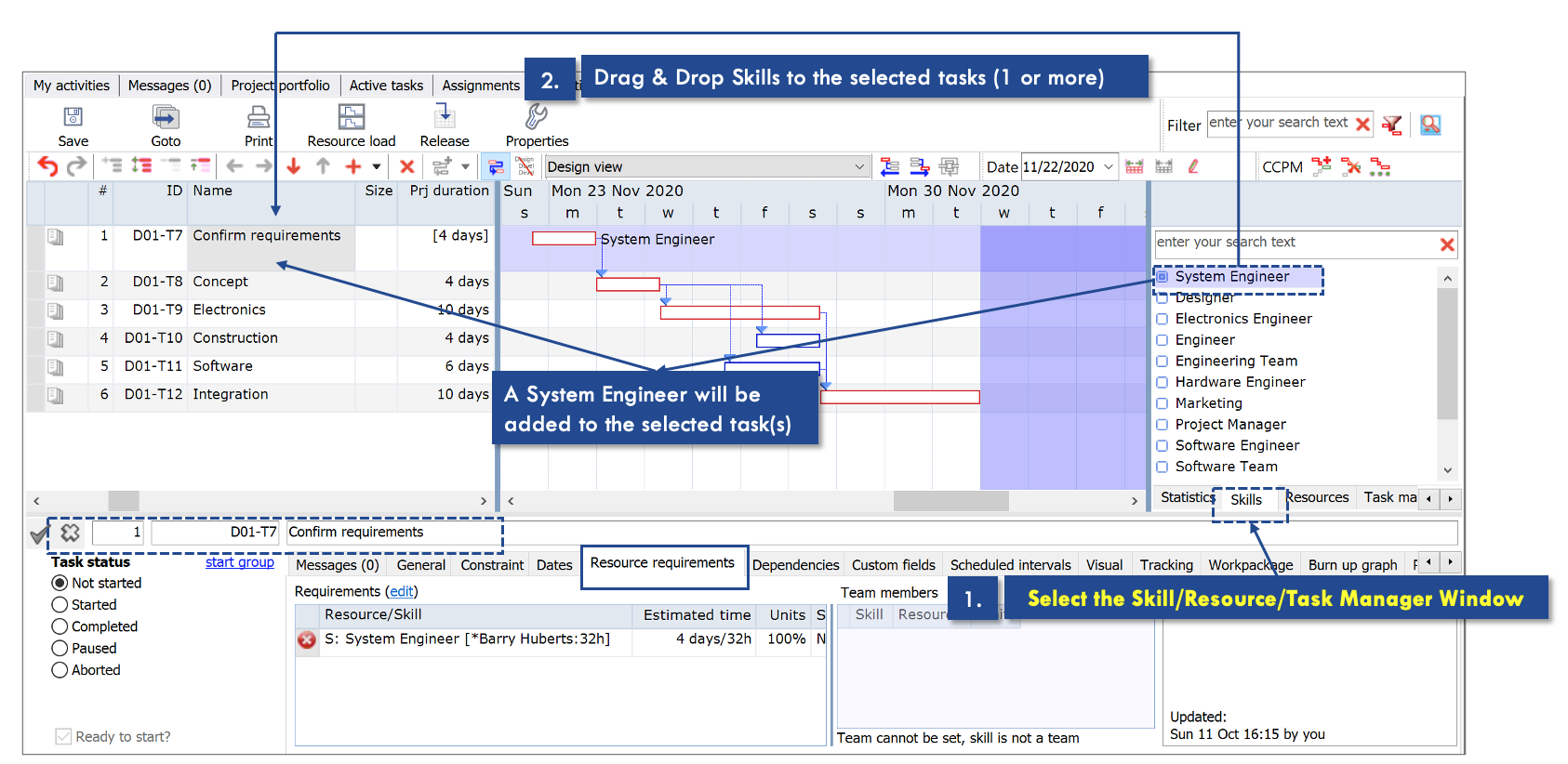 Tips and Tricks
Some easy tips and tricks to help you get started:

Explanation:
Filter or hide columns by right clicking on the column header.
You can copy a selection of tasks in the task column by using CTRL C and CTRL V.
You can zoom into the Gantt chart by clicking on it and using your scroll button.
Zoom in and out in the Gantt chart by moving the date lines (drag with mouse).
The viewing tab gives you an overview of different viewing options to gain different insights.
Download the Manual