Introduction
For structuring your project plan you need to add task-dependencies, as predecessors or successor.
This article shows you how to do this quickly in LYNX.
You can also download the Task Dependencies manual at the bottom of this article which summarises this article in a short visual overview.
Task Dependencies
Task dependencies determine the relationships between tasks and identify which tasks need to be completed in order for other tasks to be performed. There are different ways to add dependencies between tasks in LYNX.
Add dependencies via the task grid

Add dependencies via the Gantt Chart

Note: The dependency is added in the direction of first select tasks to second
Add dependencies via the Edit Boxes
This method is especially useful for projects with many tasks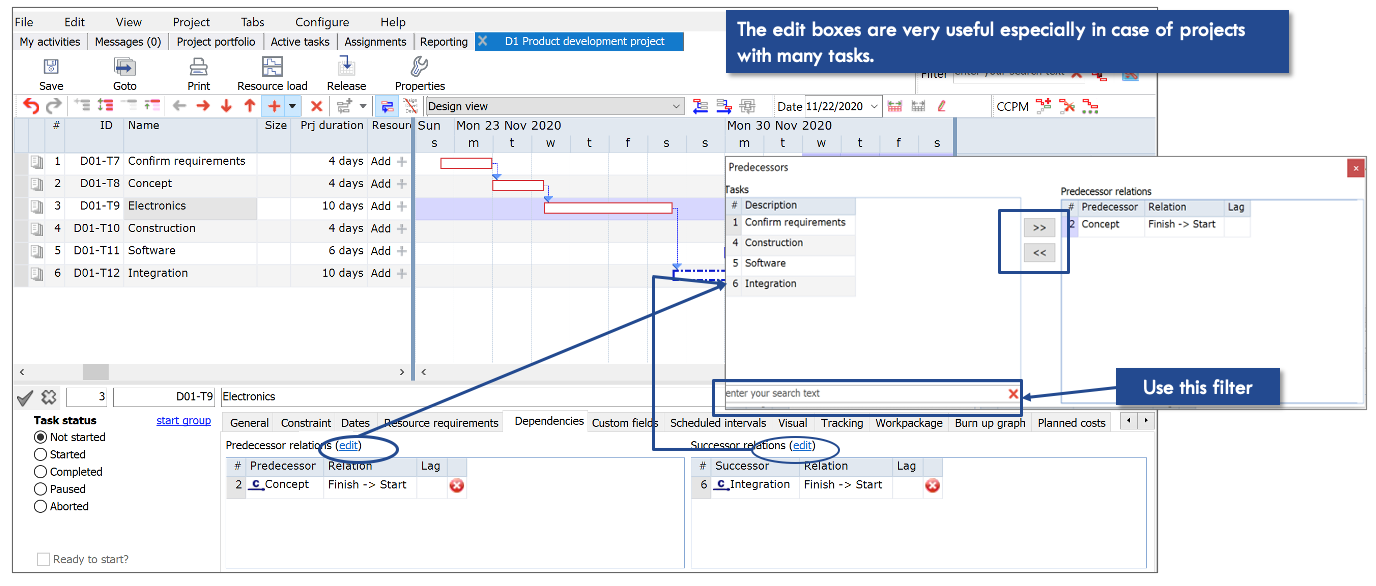 Delete Task Dependencies
In order to delete dependencies, select the task → go to task properties at the bottom of the screen →
select the dependencies tab → delete the desired dependency in either the predecessor or successor box.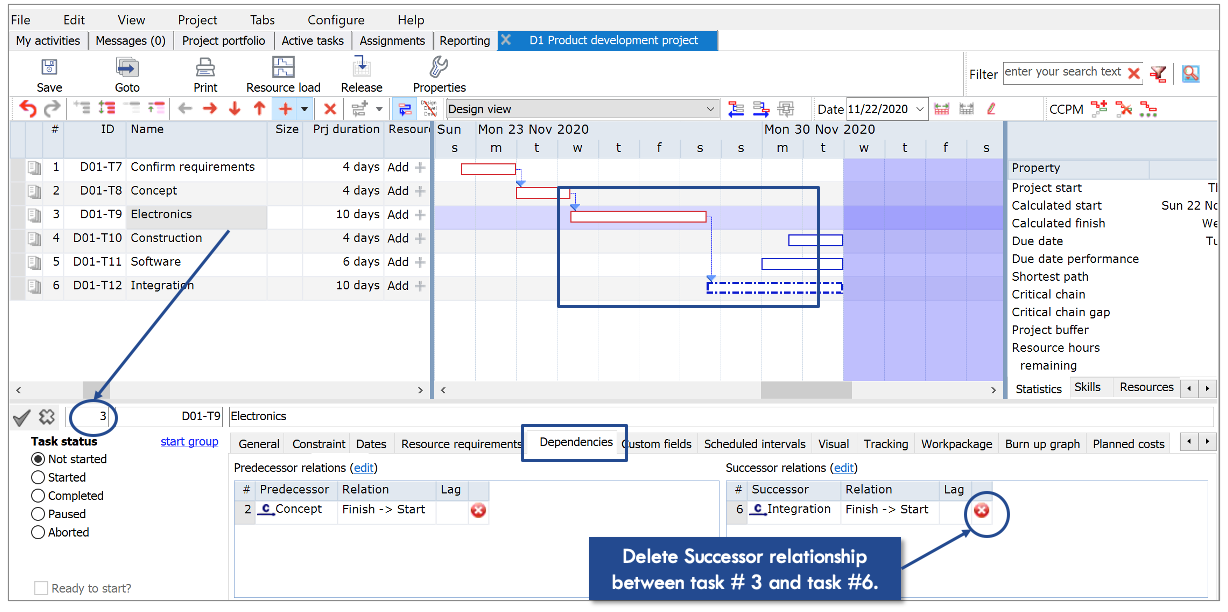 Add/Update Task Dependencies
Select view → select data entry view (Alt+F6) → you now have a visual of the number of predecessors and successors per task.

Download Manual