Introduction
In this article the following TameFlow Kanban features are introduced:
TameFlow Kanban:

Add another Stream and Board
Add a filter
Control WIP with Tokens
Add a waiting column

Card Configuration
TameFlow Kanban Features
Select "Configure" and open the TameFlow Kanbanboard set-up screen via "TameFlow Kanban":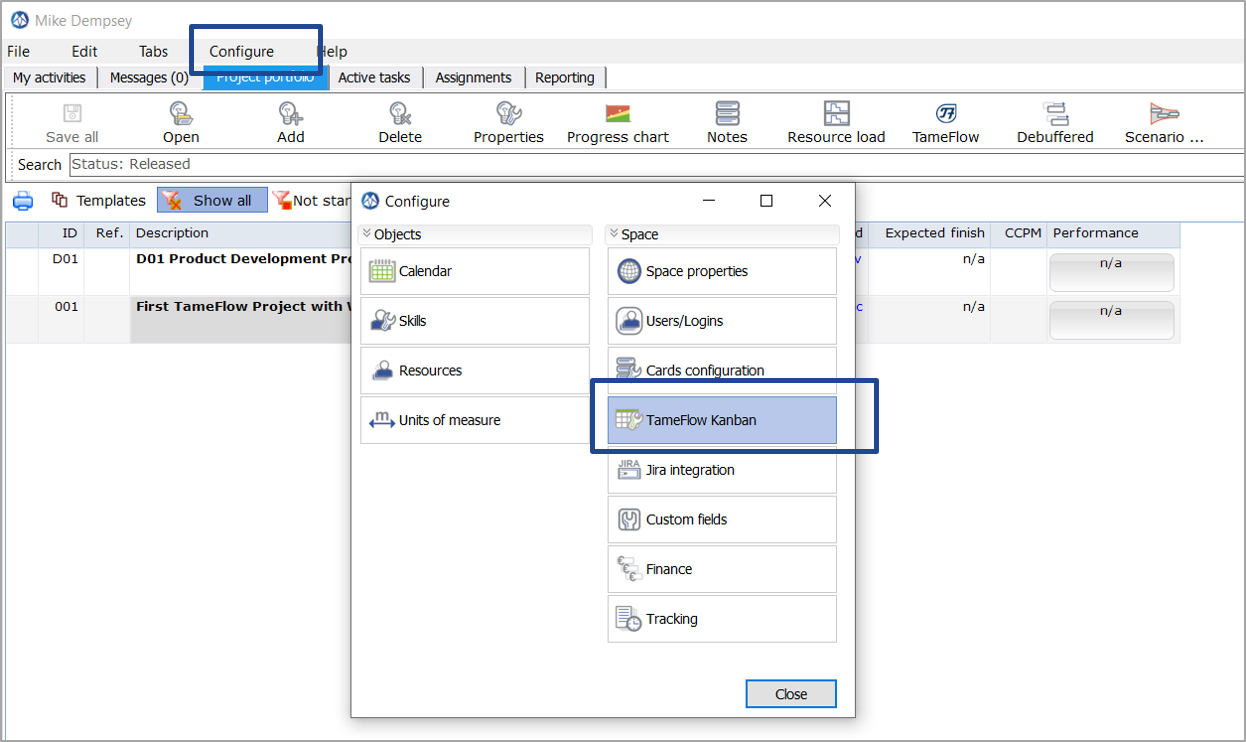 Add another Stream and Board
Add another stream (like "Stream TameFlow") and another board (like "Board TF.1"):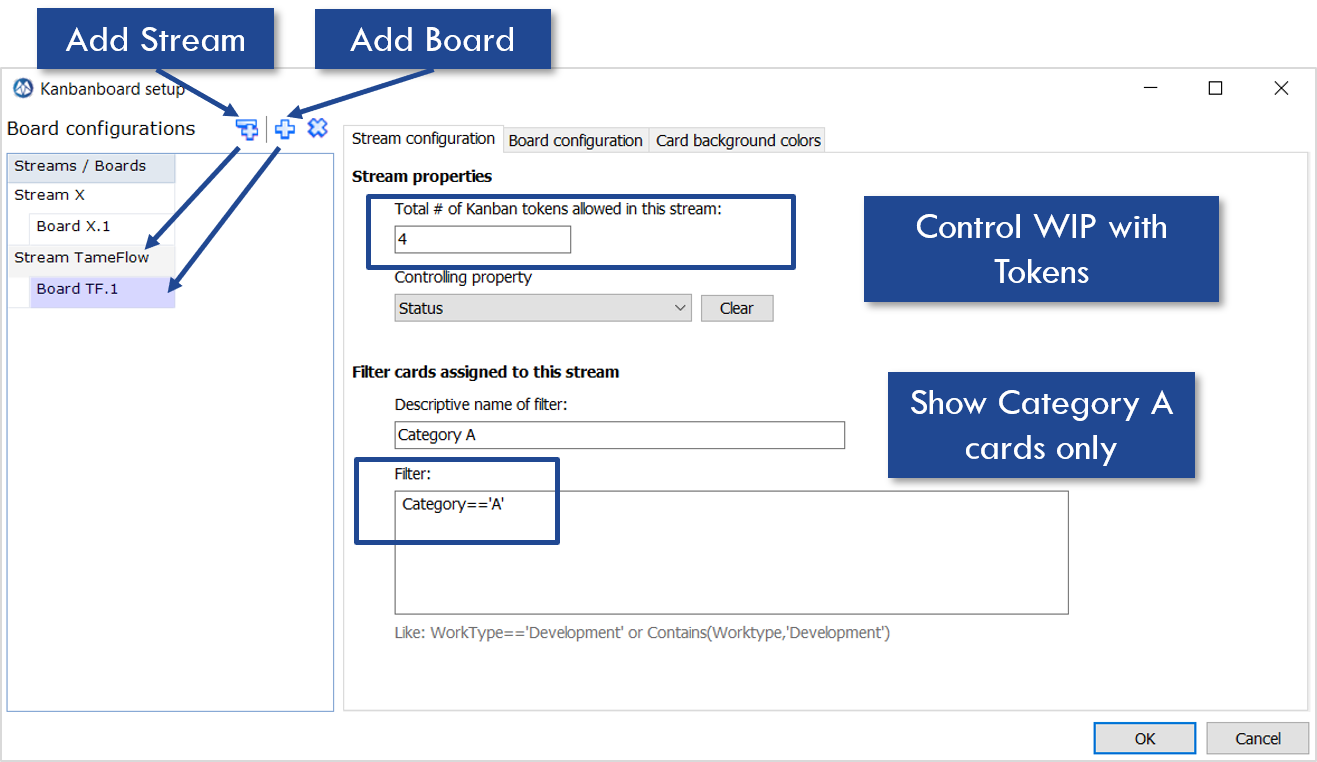 Add a filter and # Kanban Tokens
You can add a filter particular for a stream, lik in the example above: if Stream TameFlow is selected only Cards of category "A" will be displayed.
Furthermore you can set the # Tokens allowed warning within a stream: Tokens are assigned to a card when it enters and resides in a column, for wich "Token Required" is selected.
Add a waiting column
Via the Board Configuration tabs you can identify that need a Token and also where a "hand-over" "Waiting column" need to be positioned:

Via the Card Background colors you can set a rule for giving cards a color:

Example TameFlow Streams and Boards
The configuration above result in the following Taskboard set-up and lay-out.
When Stream X/Board X.1 is selected:

And when Stream TameFlow/Board TF.1 is selected:

Cards Configuration Options - Update Trigger
In this example a rule has been added ("Update Trigger"), which automatically fills the user name, when a card is started (= moved to the "In progress" column):
Syntax: if(Status=='In progress',Team member=Currentuser('User'))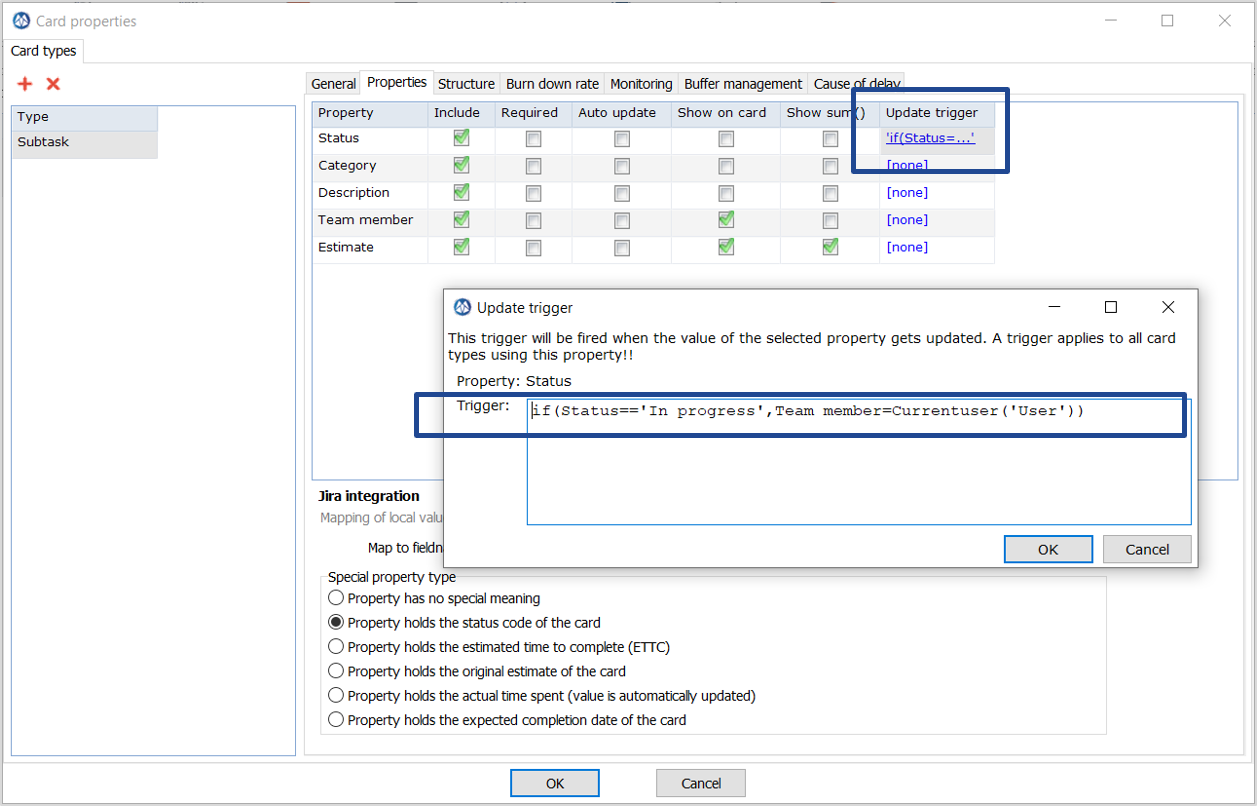 Example TameFlow Taskboard (B)