LYNX Overview
LYNX optimises and synchronises workflows and processes covering the total portfolio and project management landscape for small to large projects across project organisations. A-dato is focused on Critical Chain Project Management, resulting in a stable and professional work environment, whereby teams are continuously supported with operational priorities for the synchronised execution of projects and work.
To get started with LYNX, please refer to Get Started with LYNX for CCPM in 30 Minutes.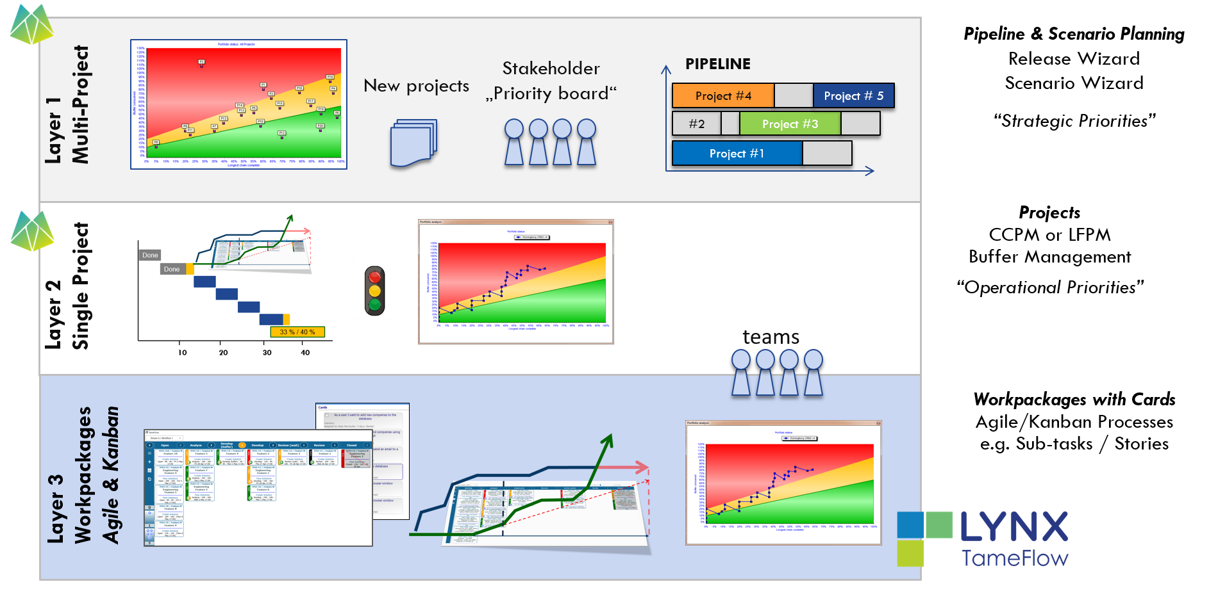 Layer 3: Integration - LYNX TameFlow
Layer 3 of LYNX project management is managed through the software LYNX TameFlow. It offers fully integrated Agile and Kanban workflows and manages tasks of individual projects.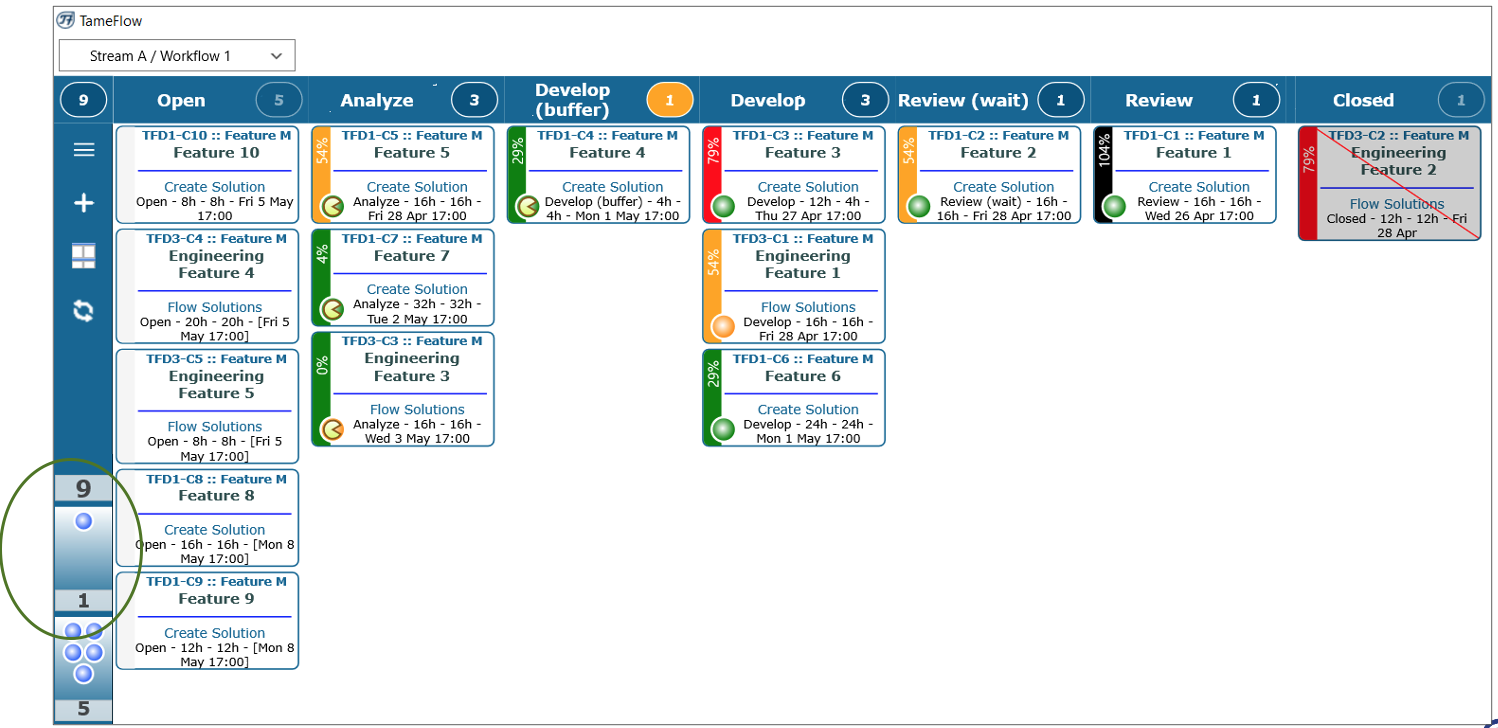 To read more about LYNX TameFlow refer to :
Layer 2: Single Projects
This article zooms into the second layer of LYNX: Single Project Management.

Buffer Management
LYNX integrates key attributes of the Theory of Constraints, under which buffer management. A visual system is used by designating colours to LYNX project management (green, yellow and red). This creates a clear visual overview to the need of the constraints and for all users involved.
Pooling of Contingency: Insurance Model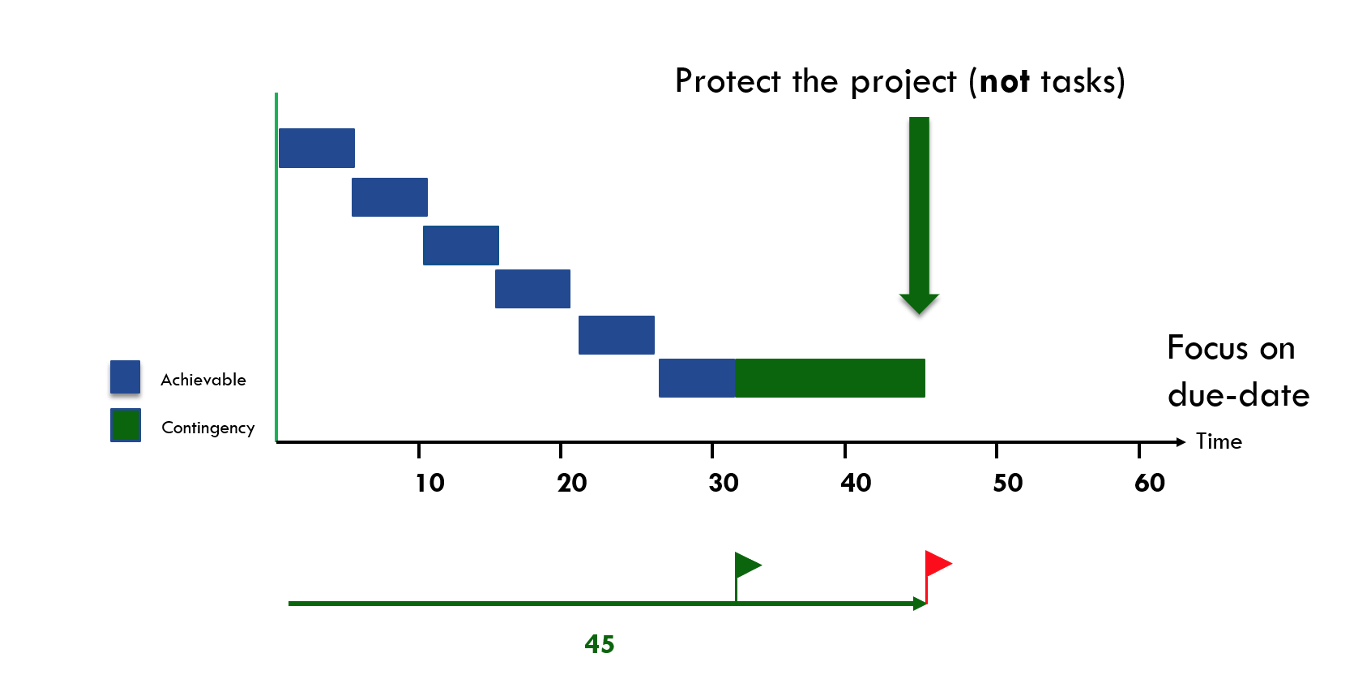 Green


50 % progress on the longest chain / 15 % buffer used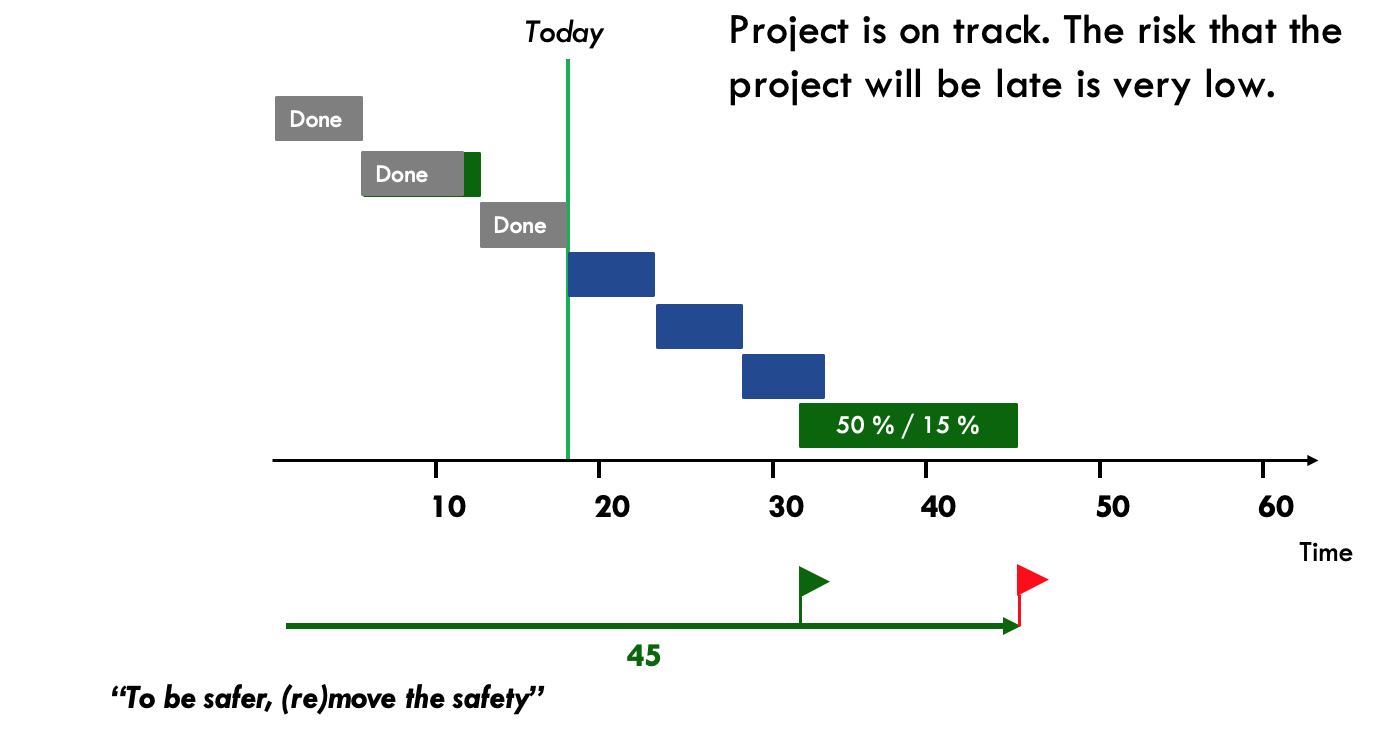 Red


55 % progress on the longest chain / 65 % buffer used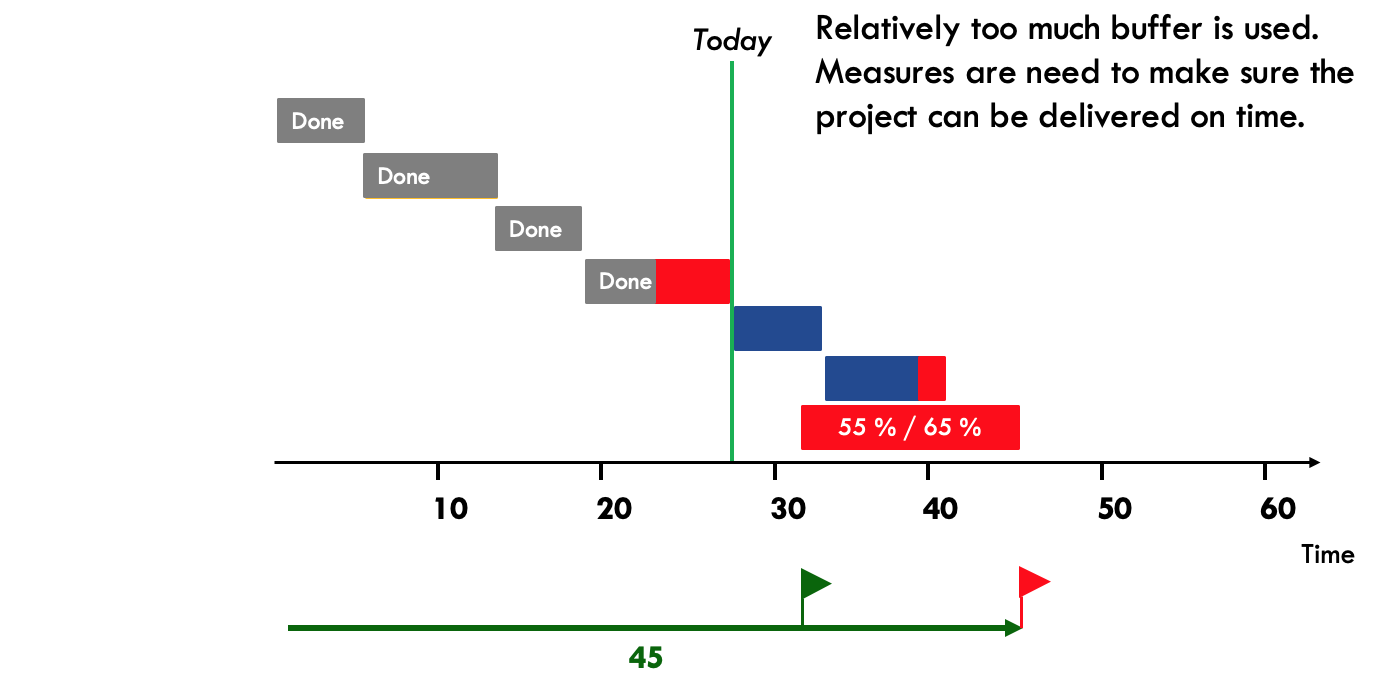 What can you do with
Red

,

Orange

and

Green

?

Resolve day-to-day resource conflicts (and prevents (bad) multi-tasking). The colours indicate which tasks should be completed first in order for project to continue.

The below image illustrates how to manage the queue based on operational priorities and the matching colours: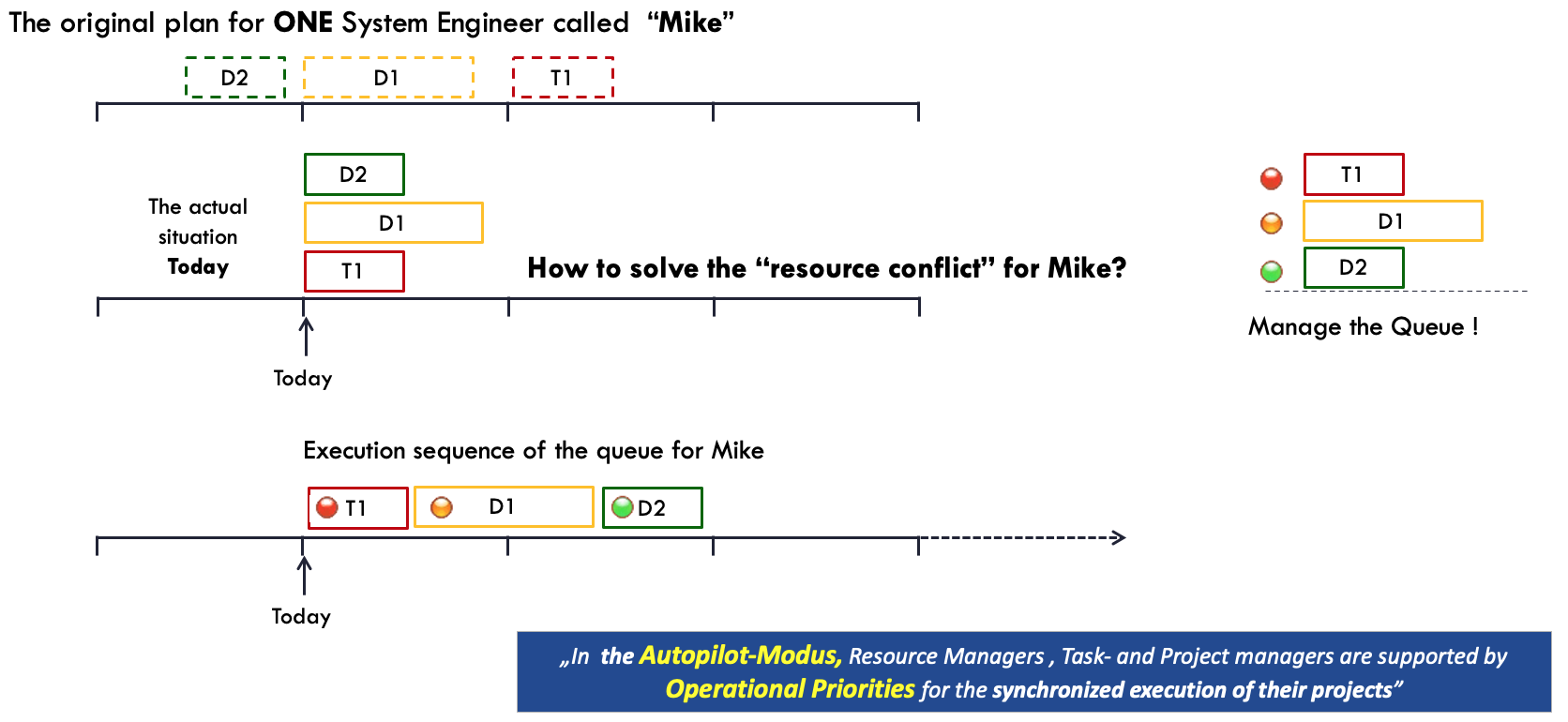 LYNX also provides an insight into the status of all projects together through the progress chart functionality. All projects are projected into the below fever chart which calculates buffer consumed & longest chain completed to categorise projects by colour.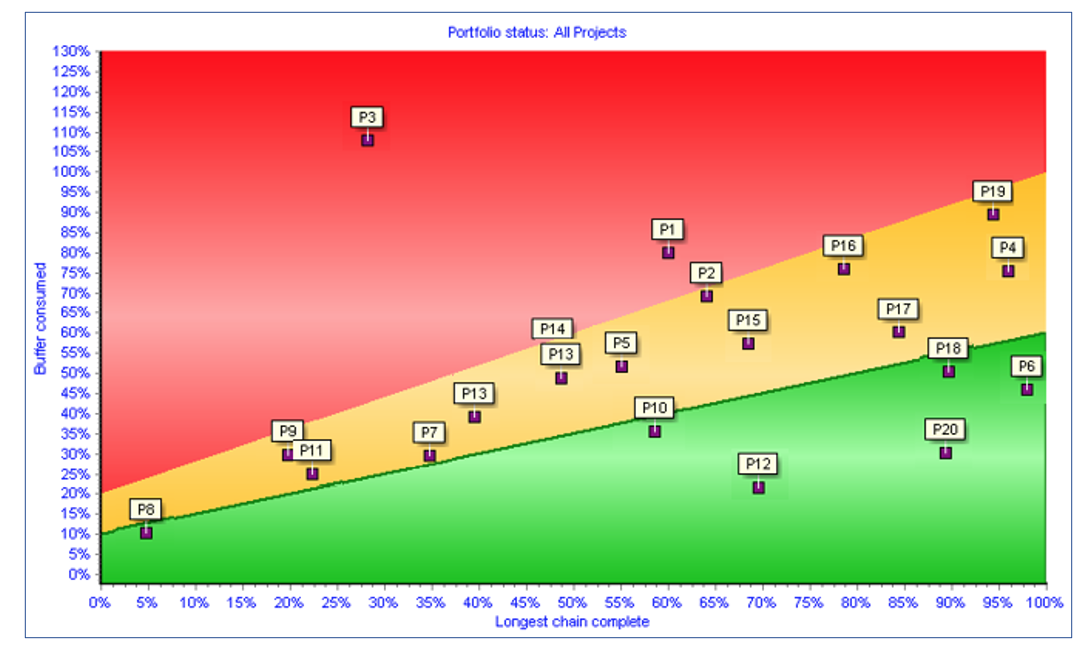 What is needed to manage priorities?
In order to manage priorities a fast feedback loop is needed. Teams working on projects must continuously update the "Expected Time to Complete" (ETTC) for each active task in LYNX.
The below Google Maps image illustrates the ETTC or ETA which is continuously updated based on which route you take and what obstacles you may encounter: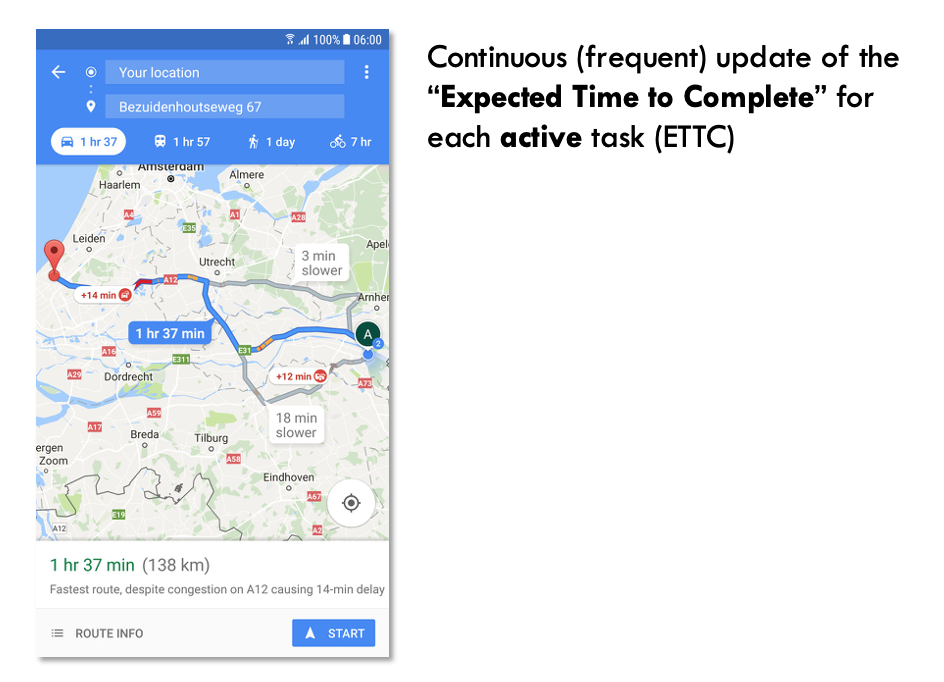 Teams also need to ensure flawless handovers to ensure delivery is completed on time and each task is ready to start upon completion of the prior task.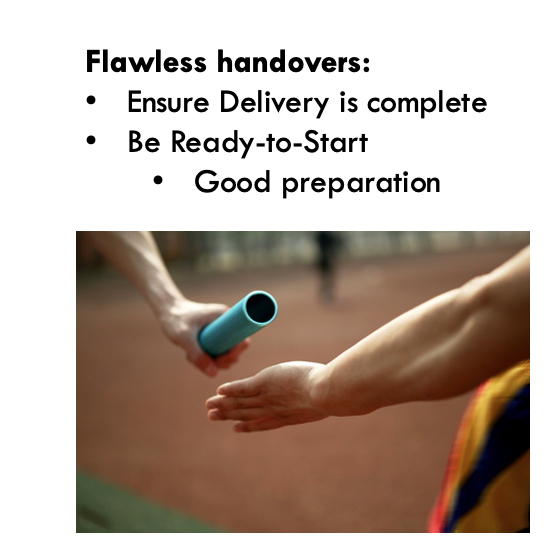 Finally, tasks can be managed through LYNX's My Activities To-Do list. Activities are listed in order of priority to indicate which one needs to be completed first.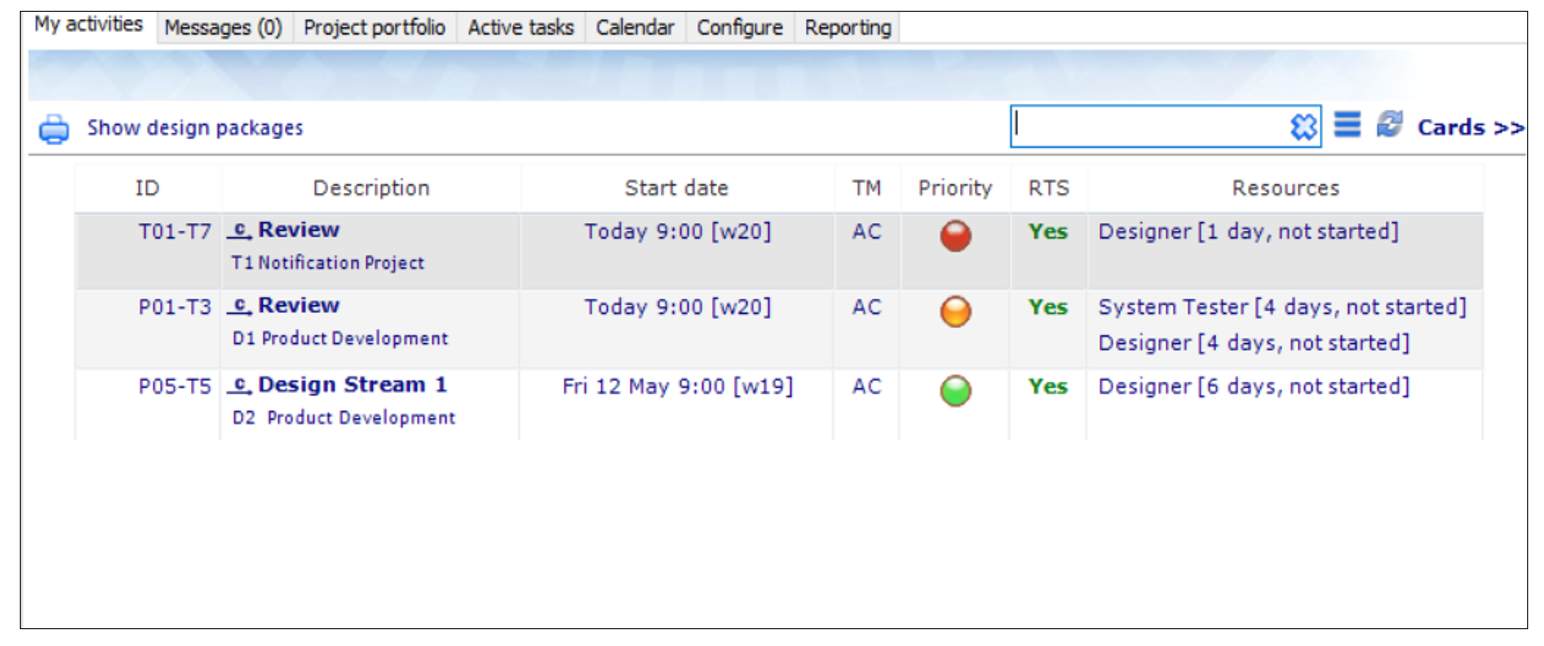 Get Started with LYNX
Refer to the following article to get started with creating your own project and download the complete manual: