LYNX Financial Management
LYNX Financials helps keep your project budget under control by monitoring resources and costs over time. Budget management is critical in a multi-project environment. Monitor project expenses through the S-Curve graph along with insightful budget grids.
LYNX Financials features the following key functionalities:
LYNX Budget Management and Cash Flow Management

Aggregation of Actual versus Budget per project stage (current and future)

Time Tracking

Cost overview per hour/month (or own specified unit of measure)

Integrated Budget Stage Overview

Budget Grid

Portfolio View (Budget S-Curve)

Financial Reporting
LYNX Stage and Budget Management
To start off, LYNX helps break down the overall project budget into stages for a high level timeline and resource estimate. This breakdown can be estimated through key tasks and milestones. Allocated budget can be assigned to current stages and budget estimates can be made for future stages.
Next, an estimate of key tasks per stage is implemented. LYNX refers to this as planning for execution, whereby the critical chain between tasks and resources is determined. All resources, skills and time management are determined in this phase to gain an insight in calculating costs.
Finally, the stage and budget management is also translated through to LYNX TameFlow, the software for the daily operations of tasks visualized in workboards. The below image visualizes the high level overview of LYNX budget management.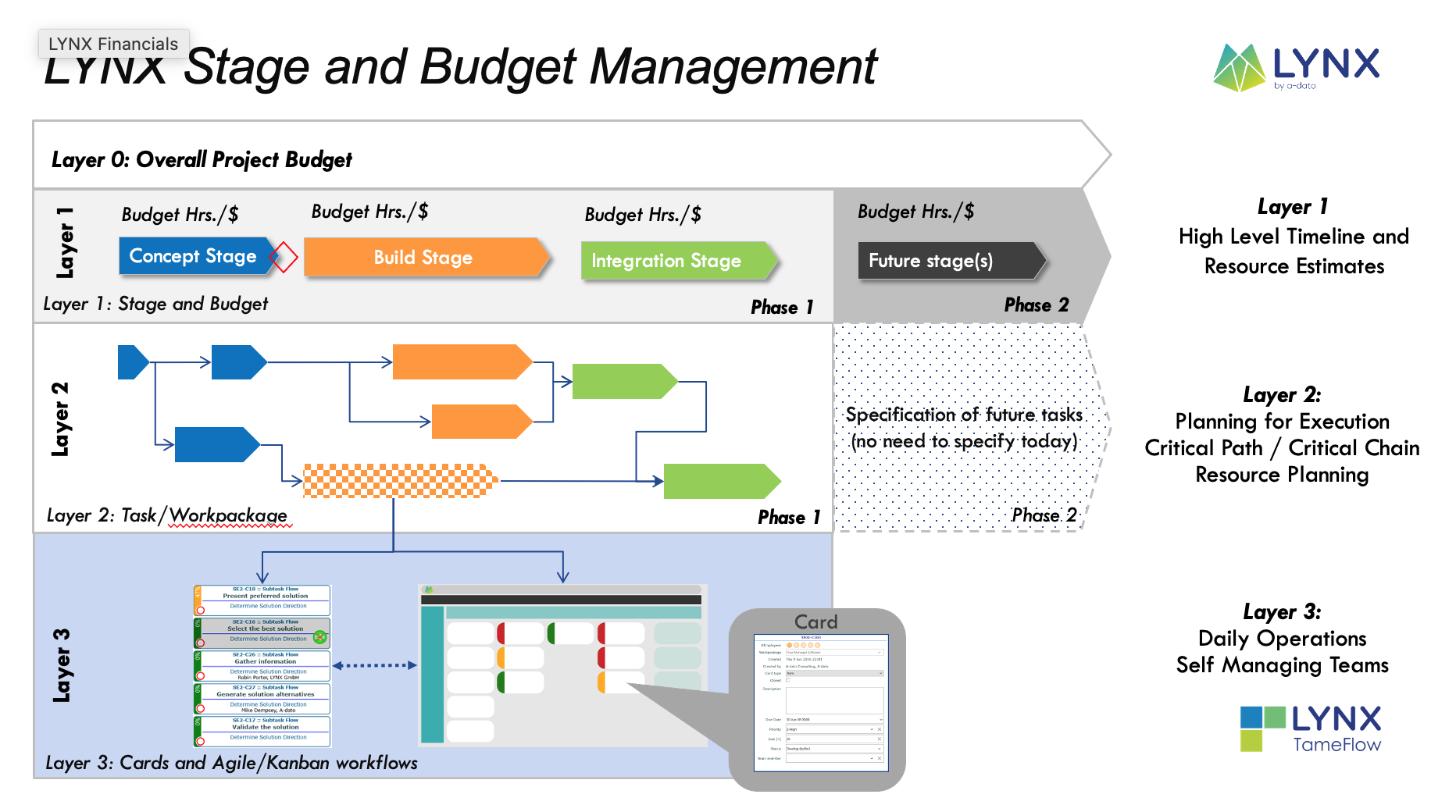 Translated to the LYNX software, the different layers are visualized in the following example of an integrated view. LYNX budget management manages short term execution and controls the longer term through stages.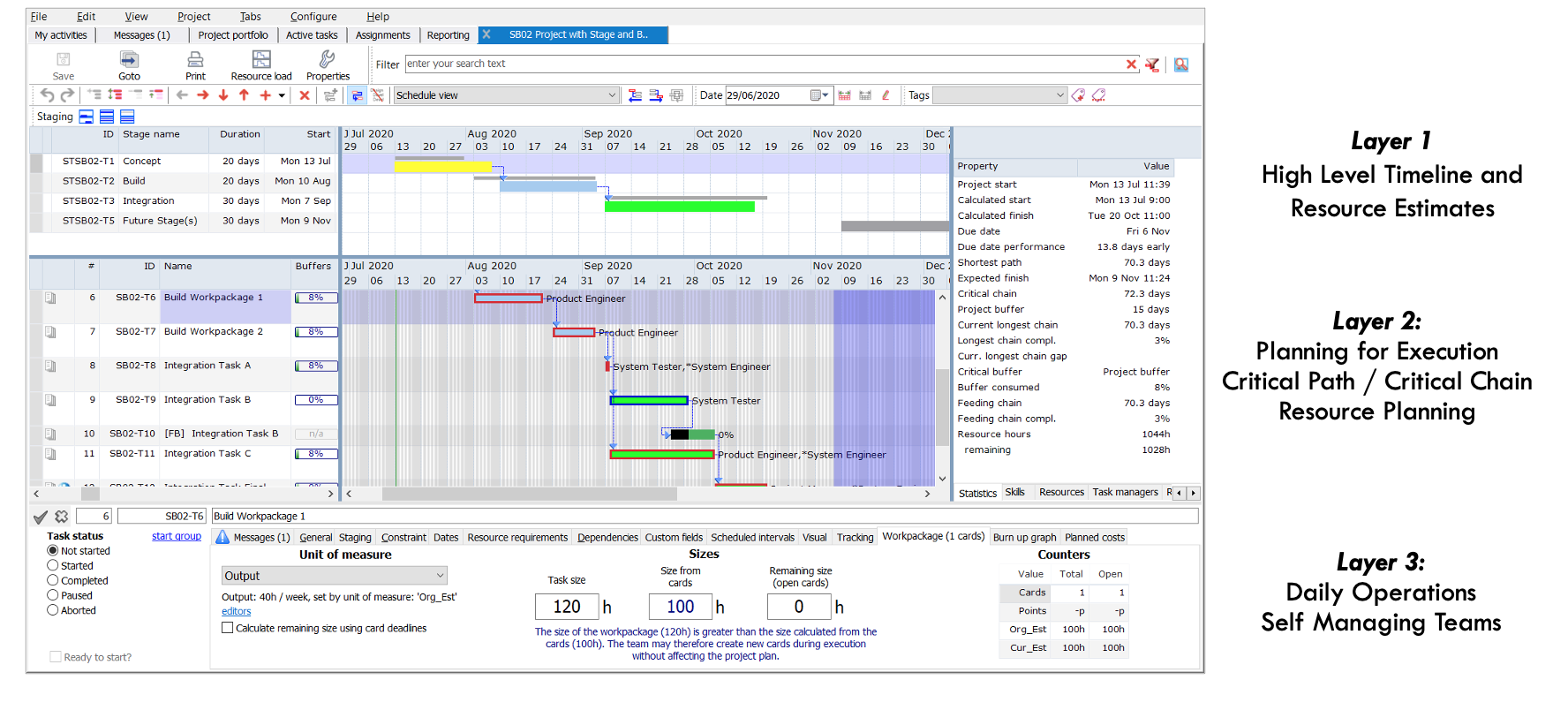 Budget Grid
The LYNX budget grid provides an easy overview into your budget per stage. Select the stage you would like to review to gain insights into the budget summary and budget details. The budget grid specifies hours and costs per stage, resource and task and compares the allocated budget to the baseline. Compare budget with actual costs on any level (task, stage, project).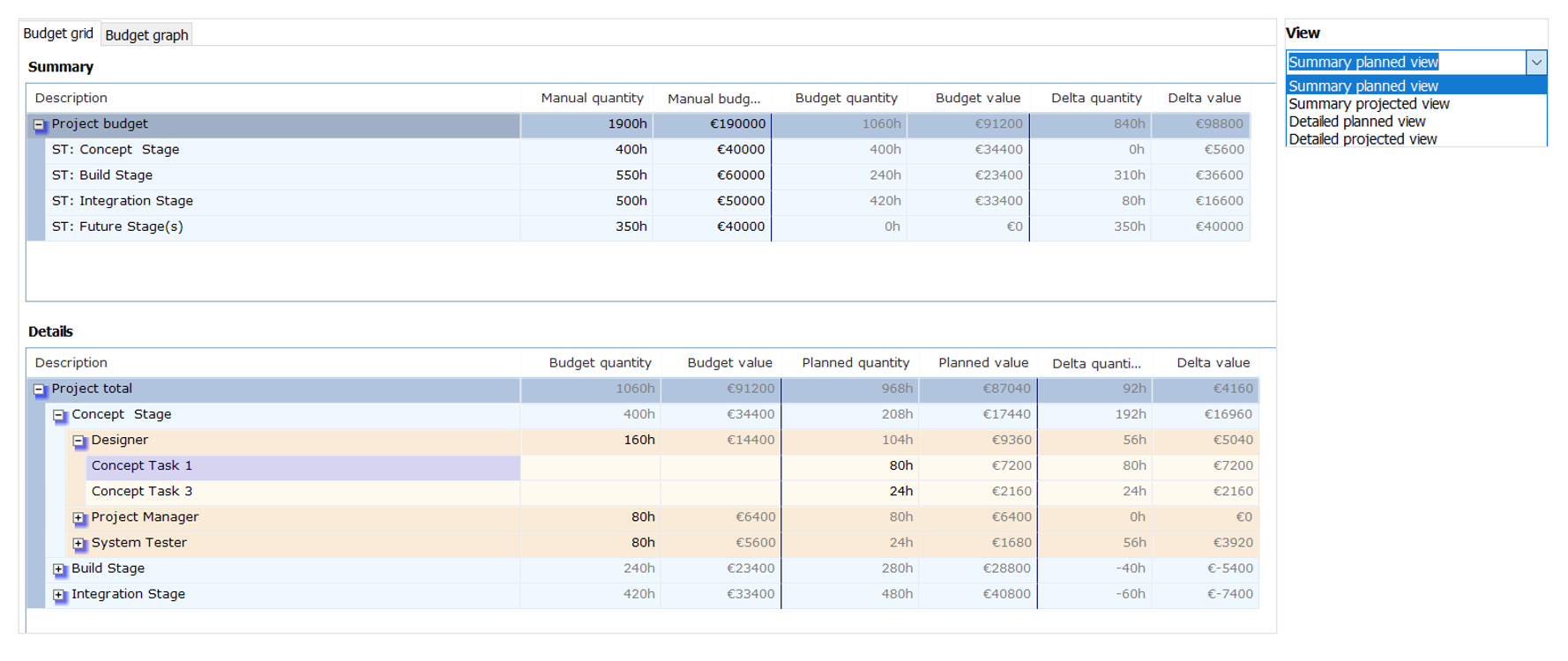 Budget Graph - S-Curve
Get a forward view of your project's cash flow and project expenses, using the S-curve. The S-curve is a graph that depicts relevant cumulative data, in this case costs, plotted against time. In today's fast paced environment it is paramount for budgets to be on schedule for the success of the project completion. The below example plots the allocated budget over time (green steps), versus the actual budget (dotted S-curve). The budget graph allows managers to gain quick insights into budget spends to control and monitor spend over time.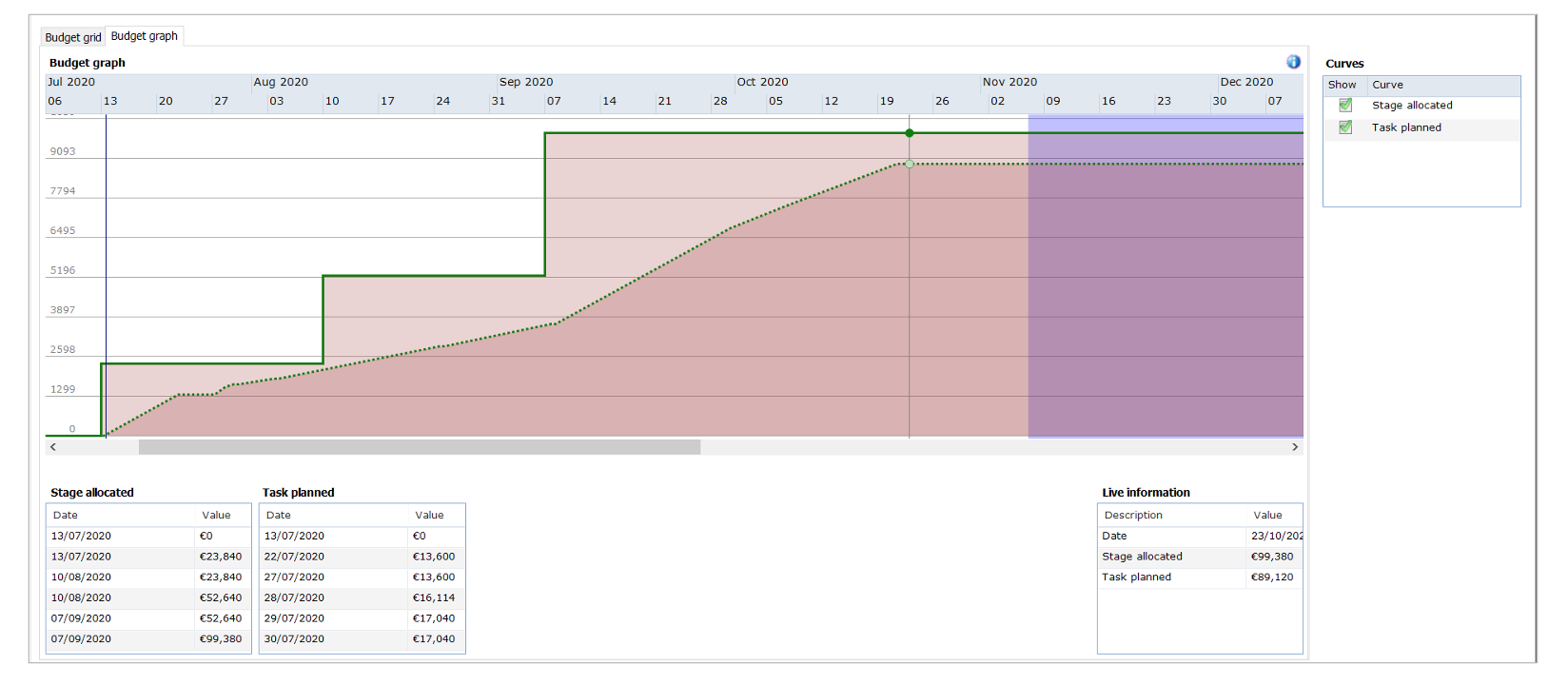 Financial Reporting
LYNX also offers users diverse options for financial reporting through the reporting functionality, helping users gain insight into hours and costs spent.

Get Started!
Want to get started with LYNX Stage and Budget Management in LYNX?
Read the article Get started with LYNX Stage and Budget Management with useful tips and tricks including a downloadable manual.