Introduction Load Factor Scheduling
LYNX is supporting the following scheduling engines and buffer management options: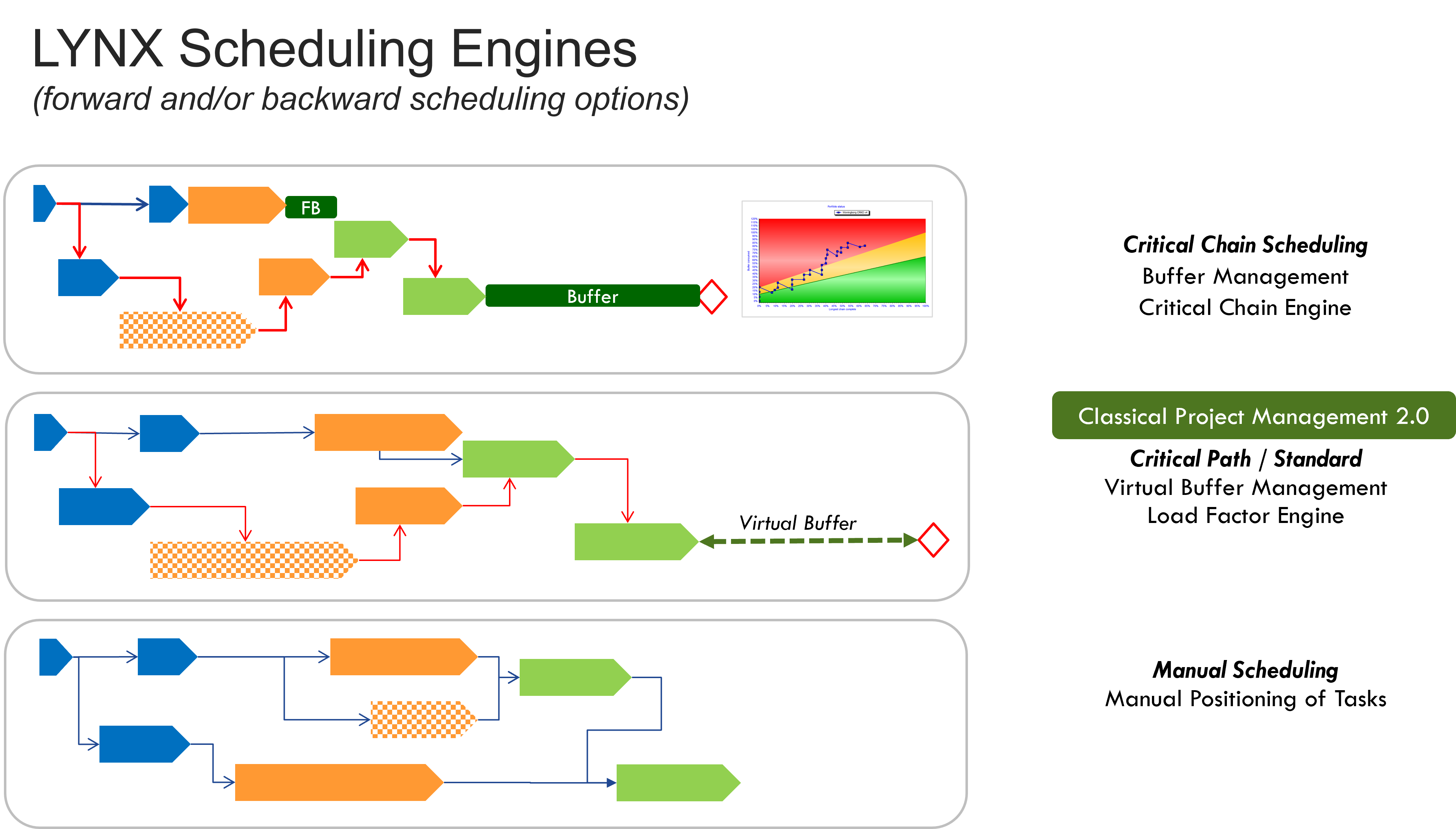 This article explains the LYNX Load Factor Scheduling Engine in more detail.
How to switch on the LYNX Load-Factor Scheduling Engine?
The following two steps are applicable:
The Load Factor Engine (LF Engine) is automatically activated, if the Critical Chain Engine is de-activated via project properties
Also at space level the Load Factor Engine need to be enabled.

By default the LF Engine is switched on if you have downloaded a LYNX Demo Space
If you have created a new empty space, the Load Factor engine is still disabled. In this case contact A-dato to switch on the Load Factor Engine for the space concerned.
If you want to check if a the LF Engine is switched on, just release a sample project and verify if you see the Load Factor priority indicators, as in the picture below:

LYNX Scheduling Engines - Implementation options
The following implementation options can be considered:
Critical Chain Scheduling only
Load Factor Scheduling only
Combination Critical Chain Projects and Load Factor Projects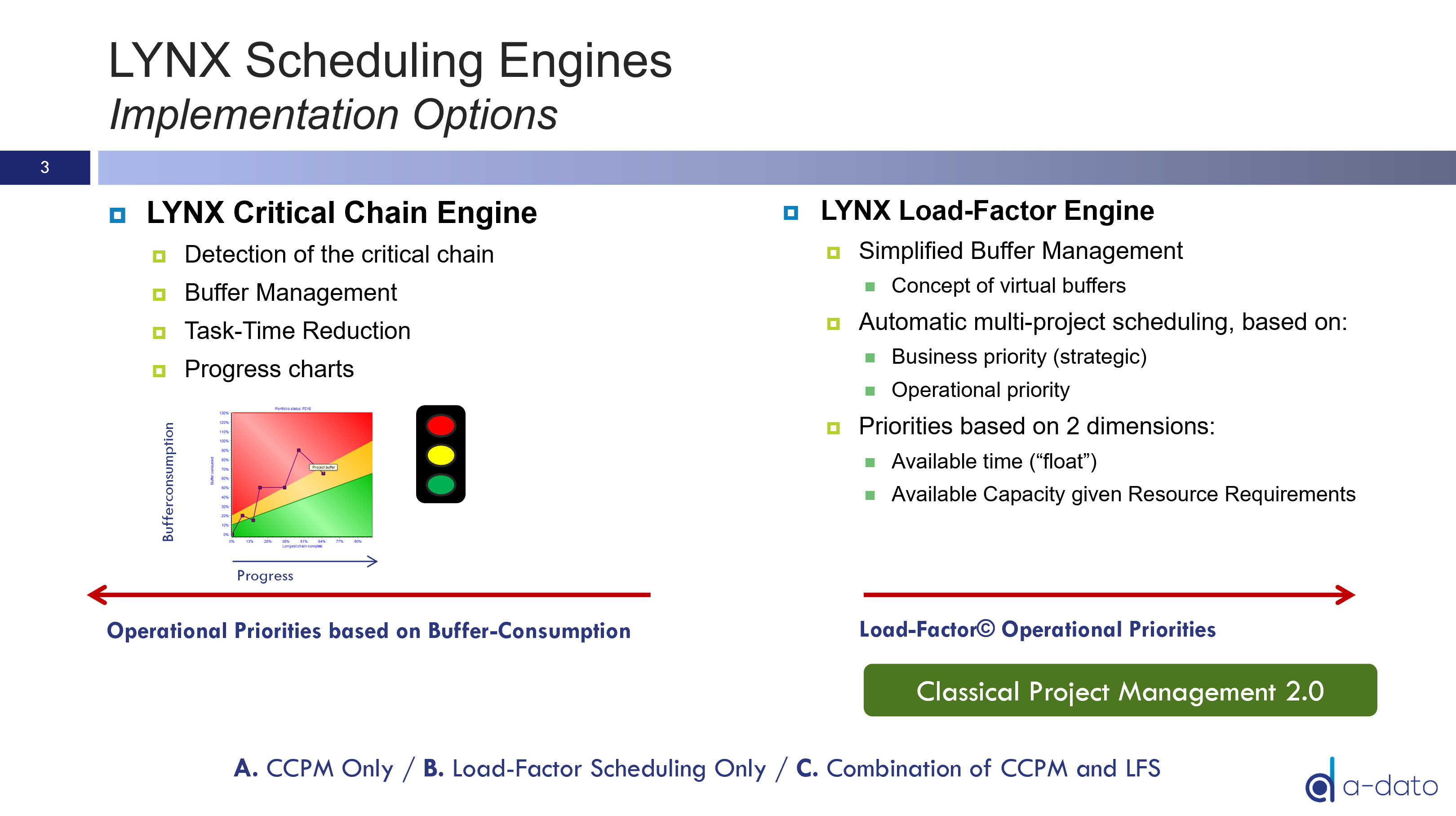 When to consider Load-Factor Scheduling?
As alternative to, or next to Critical Chain
The following considerations are applicable:
Operational profile and Project Characteristics:

Many (smaller) projects with a higher due-date tolerance and/or a very dynamic pipeline
Project structure(s) typically do not allow to identify a connected critical chain. There are time gaps and phases with "breaks" in between
Priority system for regular work and individual tasks (e.g. services, support, maintenance)
If you want to apply automatic multi-project scheduling and resource assignments

Implementation Considerations

Easier point of entry, for companies who are used to the traditional Microsoft Project world
Scope of the implementation is focusing on portfolio Scenario Planning

Can you do both? YES!

Consider to combine CCPM with Load-Factor scheduling, see example below
In the picture below tasks from CCPM projects and Load Factor Projects appear on the same task list, via My activities:

Download LYNX Load Factor Scheduling - Critical Path Manual
Download this manual here to learn more about working with LYNX Load Factor Scheduling.