Example Project with Custom Fields
This article describes the import of two custom fields (Assembly (Text1) and Text8) from the MS Project File example below: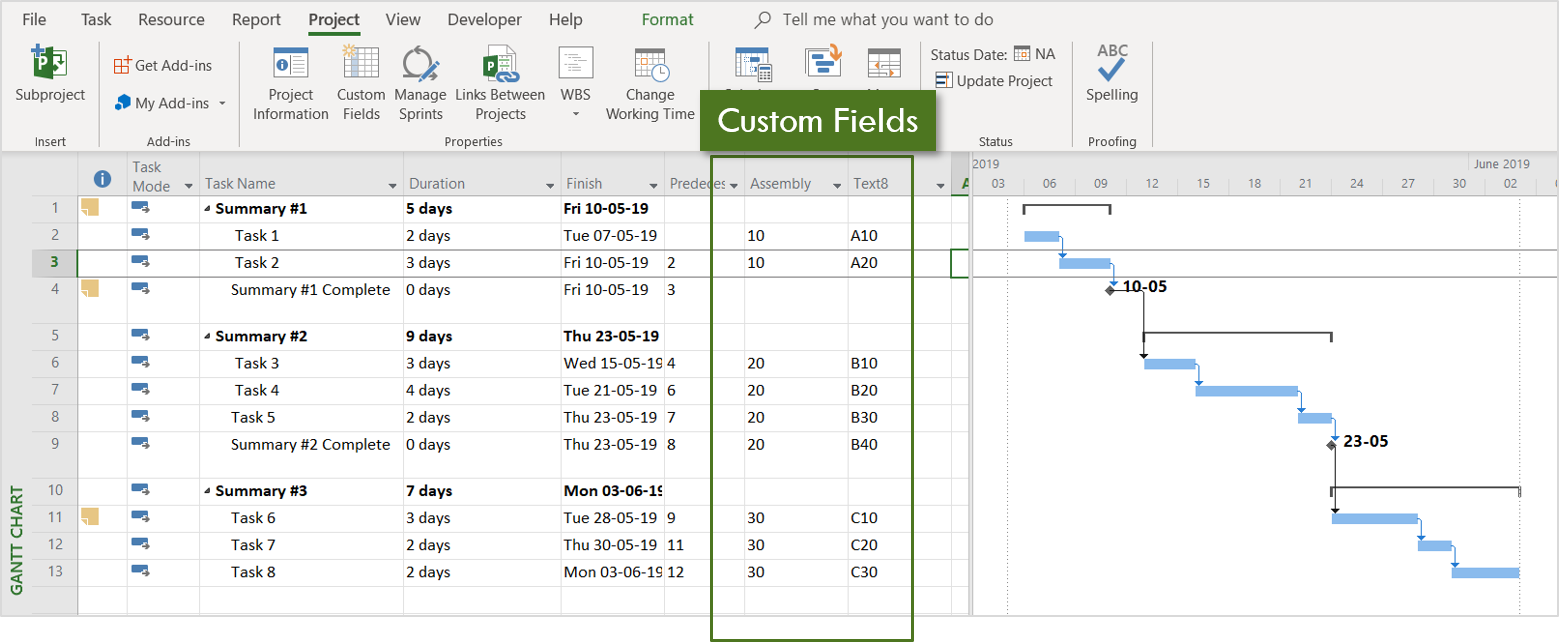 In MS Project custom fields can be updated and reviewed via the Custom Fields menu option. Note that only the internal custom field names need to be used in the mapping process. Custom Field name assembly is identified by Text1!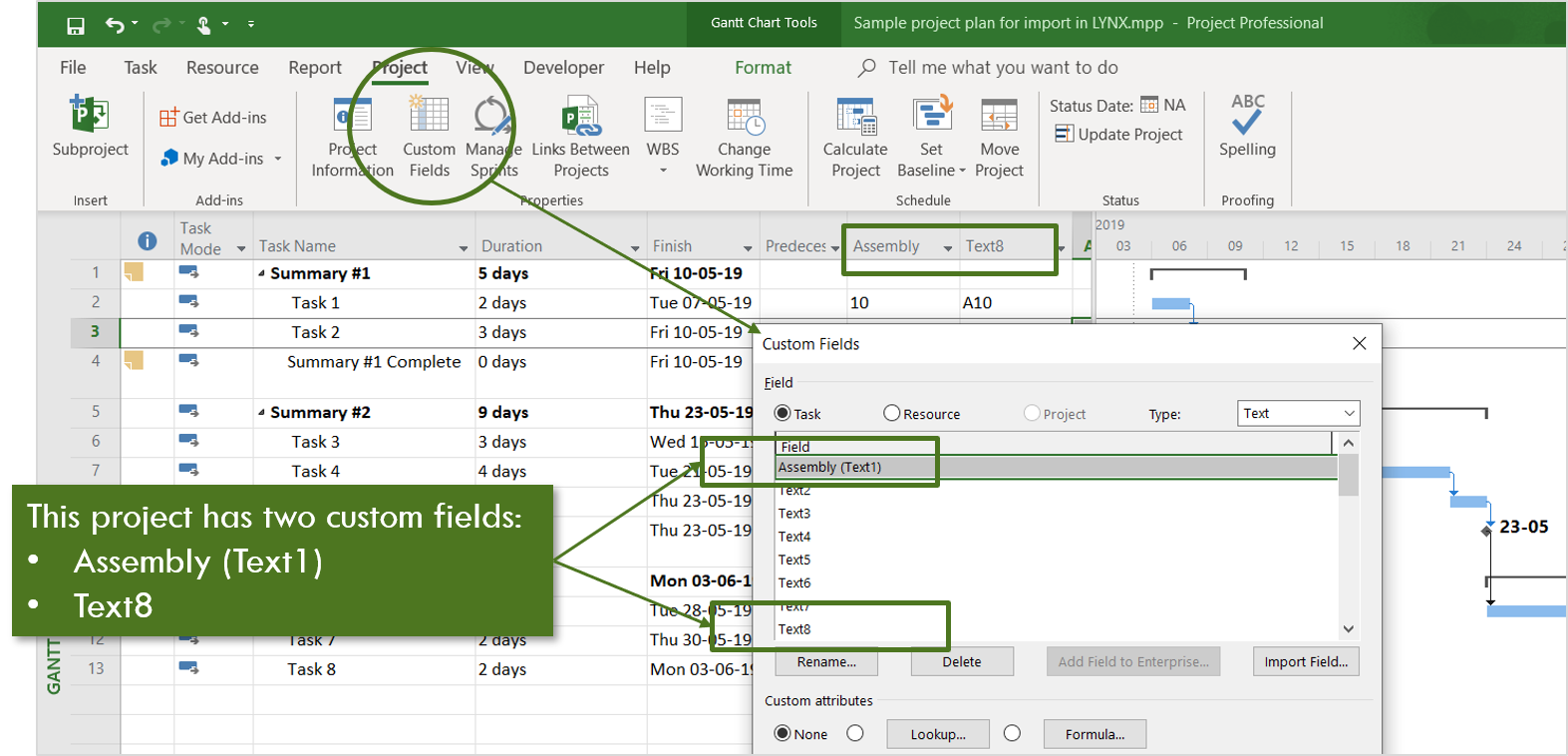 Configure Task Custom Fields in LYNX
Add an Unit-of-Measure
The first step is to define a "Unit of Measure" that will be applicable for the task custom field. In this case we need a text field, with Data type "String":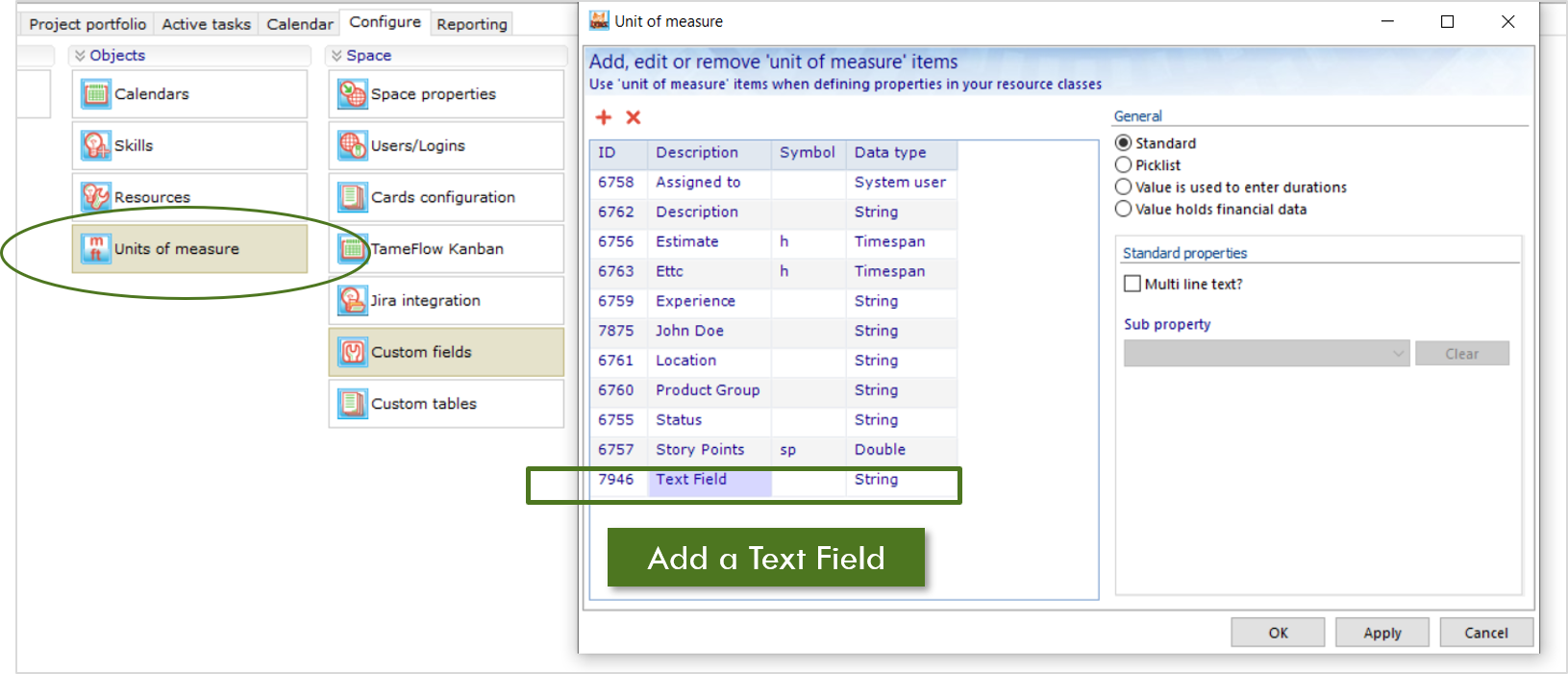 Add Task Custom Fields
In this example the custom fields "Assembly" and "Activity" are defined: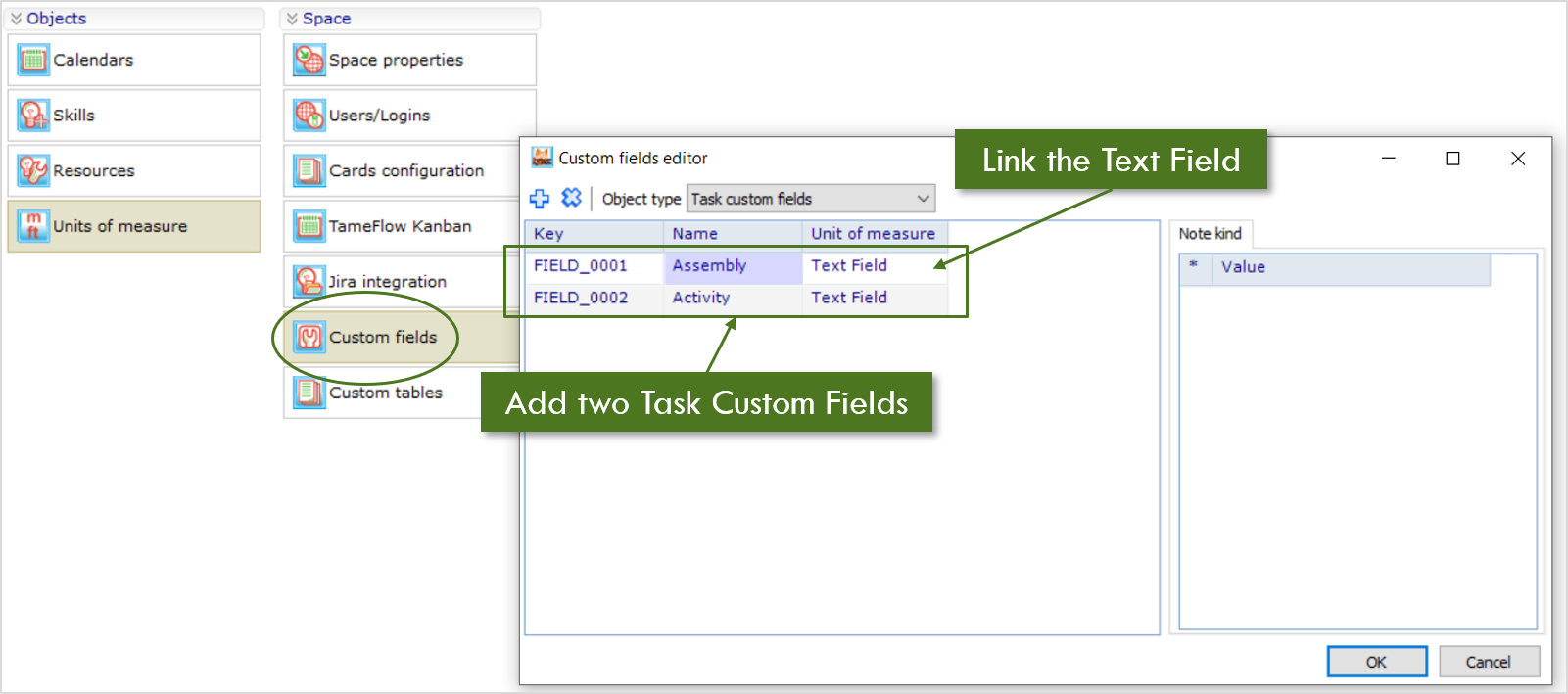 Import your project
Select "Create project from a file".
It is important to map first the MS Project Custom Fields with the LYNX Custom Fields (See step 3 and 4 below), before selecting the MS Project file you want to import. Use the MS Project internal custom field names only, like Text8 or Text5.
NOTE: If this mapping was already done previously, open the mapping editor (and confirm the settings again)!
Review the data to be entered via the other tabs, as described in this article: Importing an external project.
Press OK and the project, including task custom fields will be imported.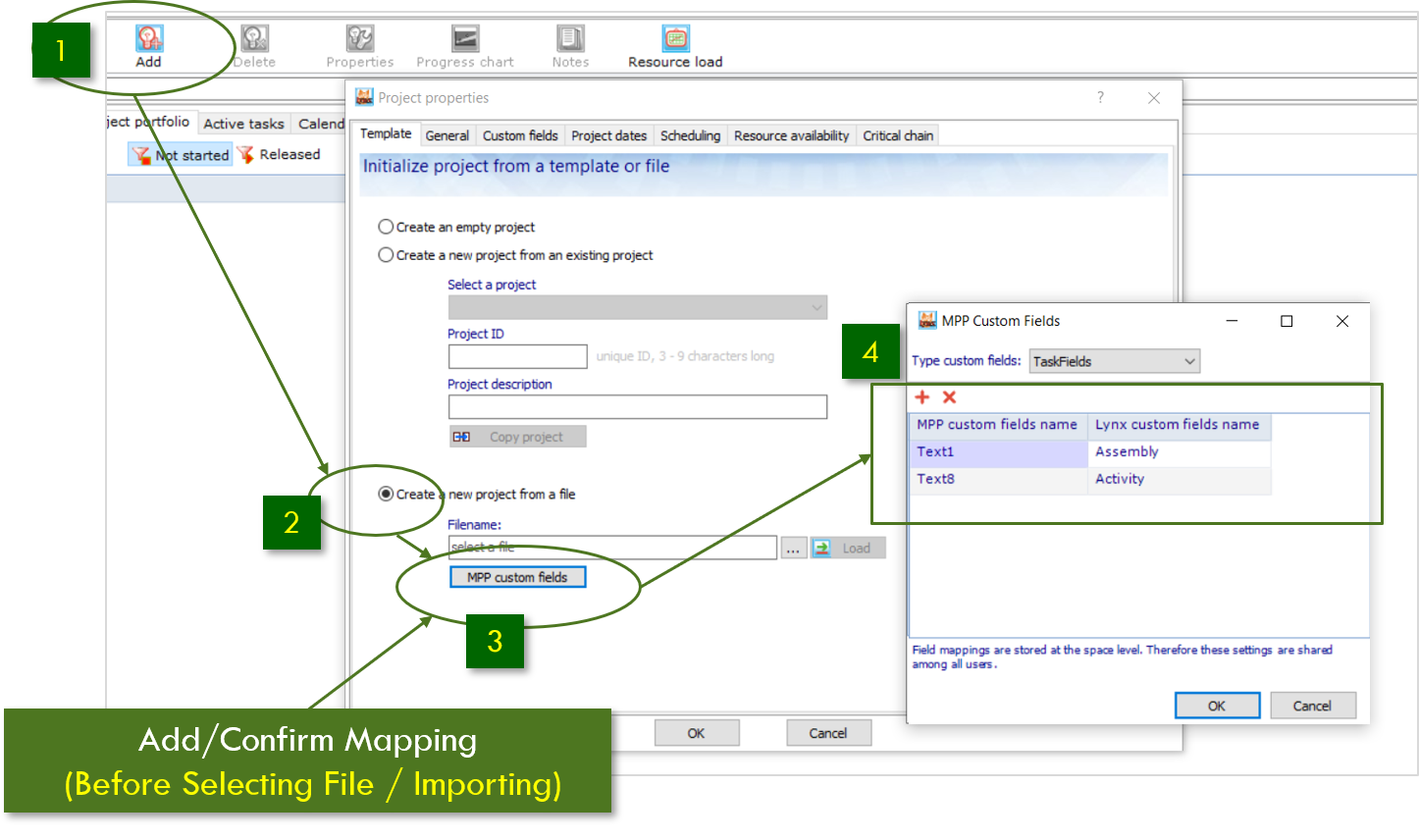 Open the imported project in LYNX and review the custom fields. You can also add the custom fields as columns in the project window: