LYNX Items
New
LYNX Scenario Wizard
The following improvements and features have been added to the Scenario Wizard:
Additional Scenario Configuration Parameters:

"Keep Projects together": this applies to projects with multiple feeding chains, where each chain has its own buffer. The project has multiple buffers, being a combination of Milestone Buffer(s) and Project Buffer, or Milestone Buffers only
"Stage Size Adjustment Parameter": this parameter can be used to simulate a acceleration in the completion of Integration Stages (Stage Duration), after improving the performance (output). A lower value shortens the Stage Duration, so that more project can be completed within the same time frame
Keep Projects (feeding chains) Together Example:
In the example below the Saturn Project has 2 feeding chains. In the "Rescheduling" phase these chains may move independently and be separated. However, when moving the projects ALAP the relative position is synchronized again.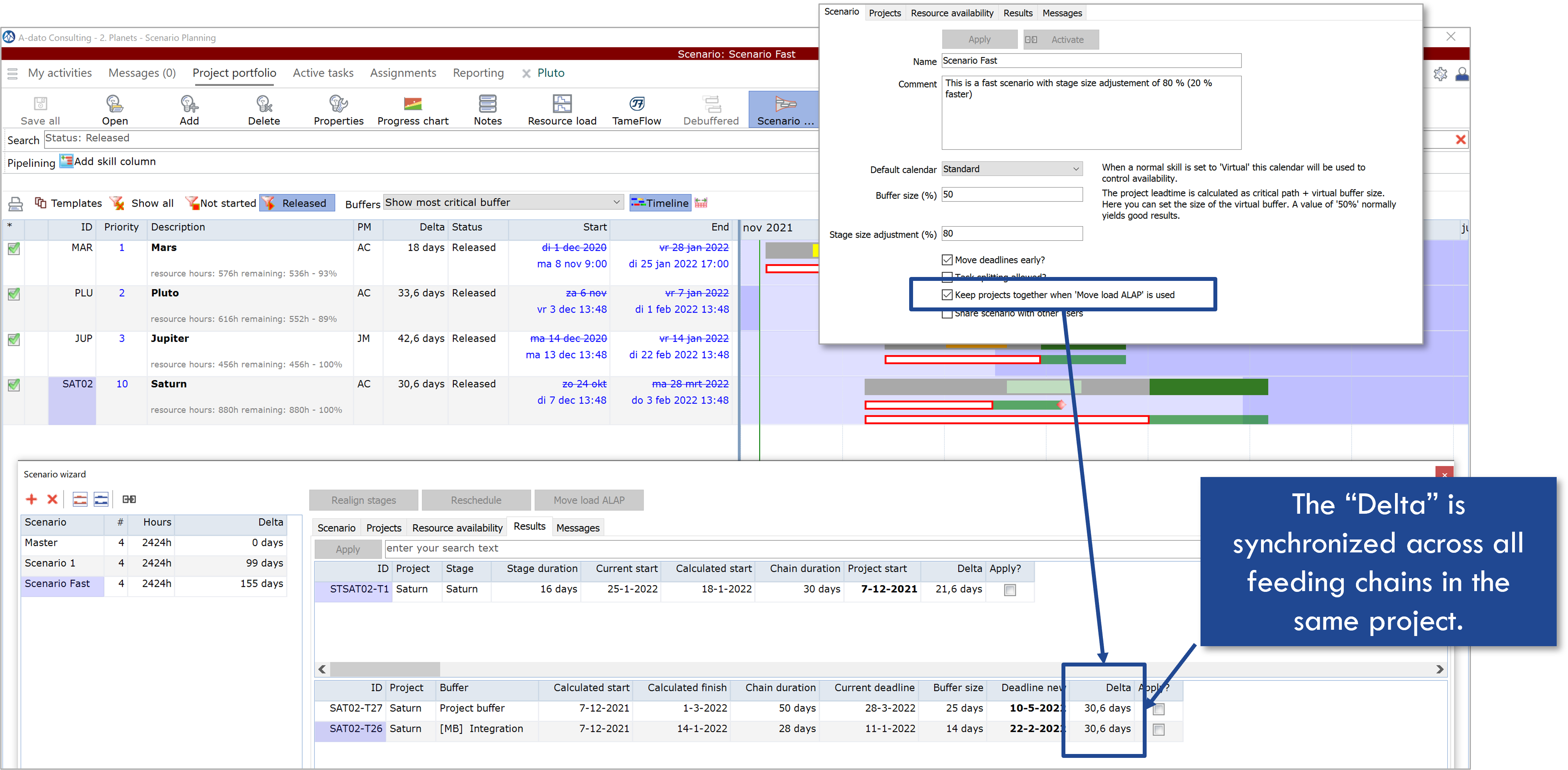 Stage Size Adjustment
In the example below the stage size is reduced with 20 %, as input for generation a "fast" scenario: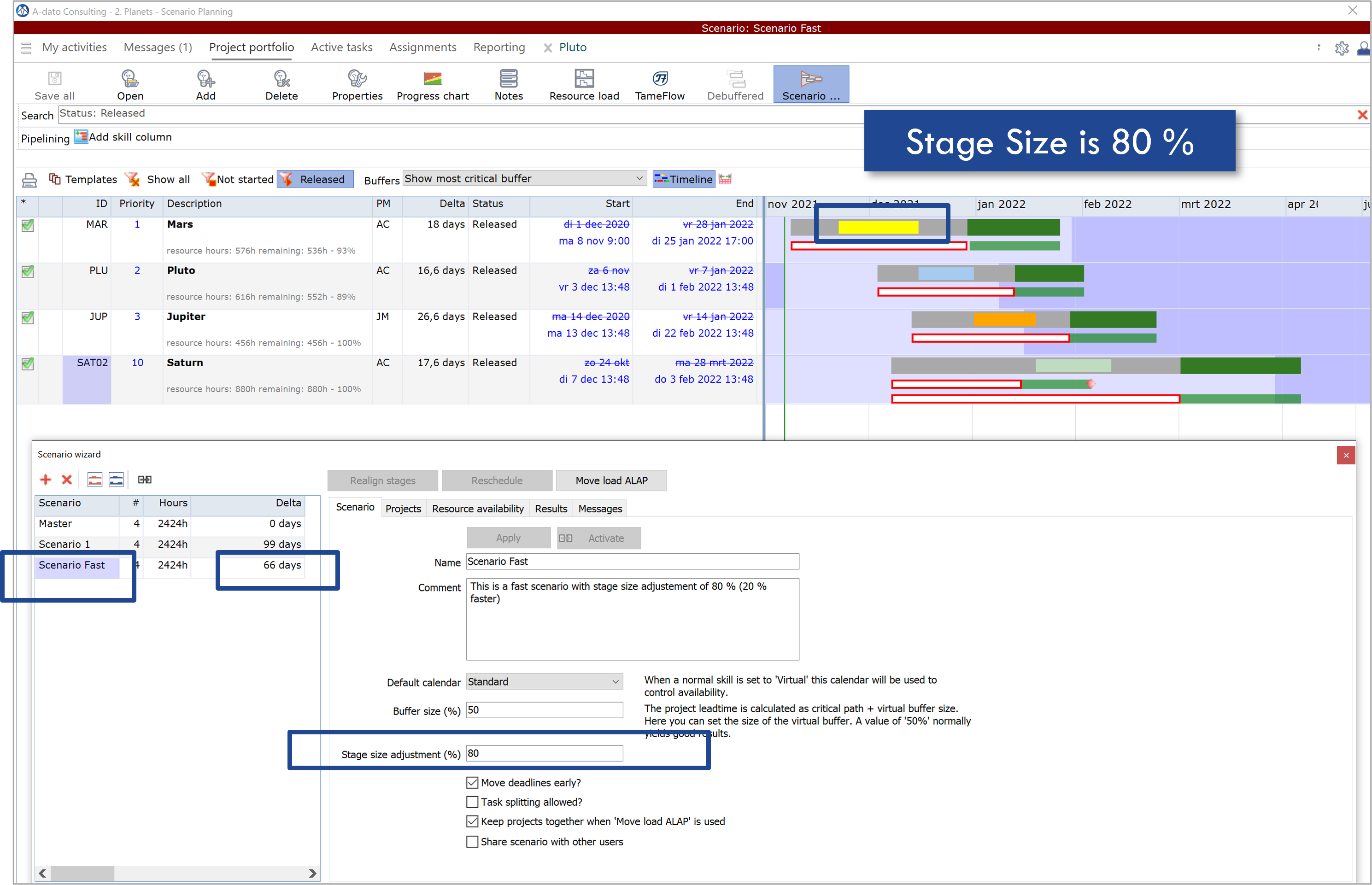 See also this "Quick Click Through" video, using the examples above:
Changes/Fixes
After the nightly Schedule Run, and when starting working with LYNX in the morning again, the progress information was not always shown in the buffer indicators via the Portfolio view. This has been fixed.
Scenario Wizard: Scenarios were not always save properly. This has been fixed.