General
Personal Task Manager
As A-dato, we successfully implemented the principles of TOC (Drum-Buffer-Rope), Kanban and Critical Chain Project Management within multiple Projects and Portfolio Environments to improve and achieve their goals and objectives.

But not everything is related to projects or professional work, so how do you get grip on the rest of the work?
In January 2022, during the Critical Chain 2022 Conference, we introduced the

LYNX Personal Task Manager

. Using LYNX Tameflow to combine personal, business and marketing tasks on one board and have more grip on your work and achieve personal productivity. Read more about this here or request your Personal Task Manager directly.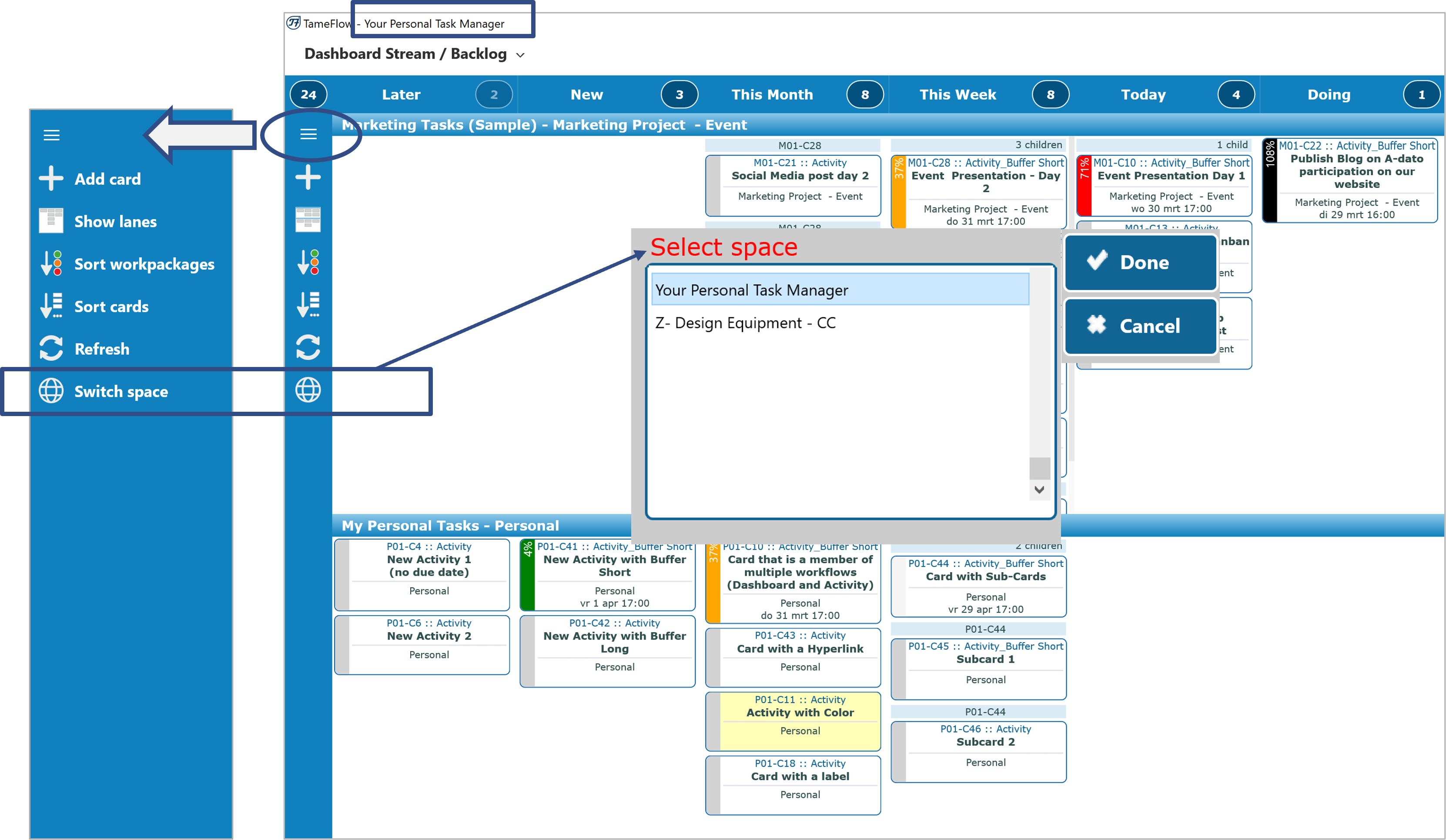 This Personal Task Managers will help you to decide what to do next and what to focus on, making it possible to have a "Mind like Water" (David Allen):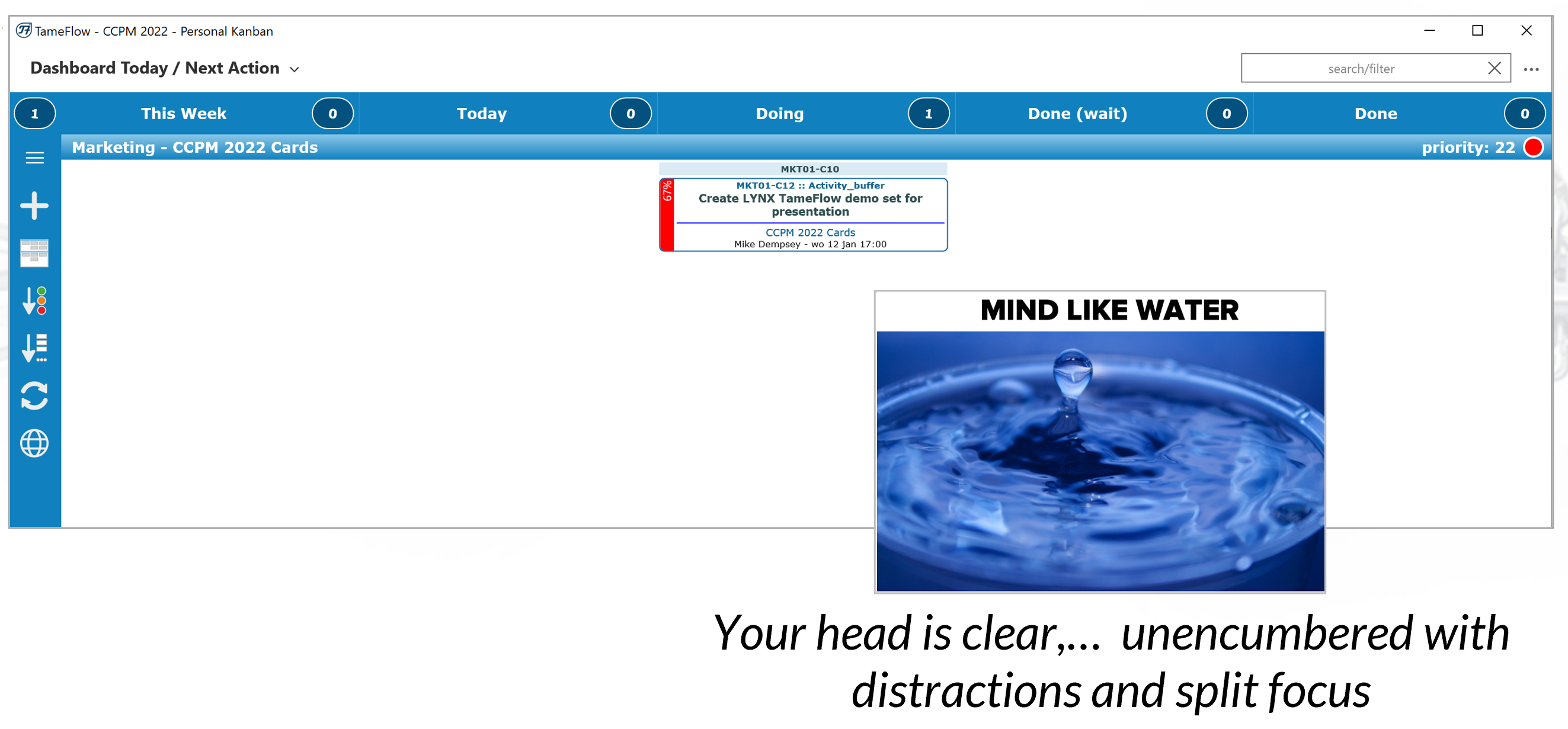 Microsoft Store
Lynx used the app-installer functionality of Microsoft already, but now also is available on the Microsoft store: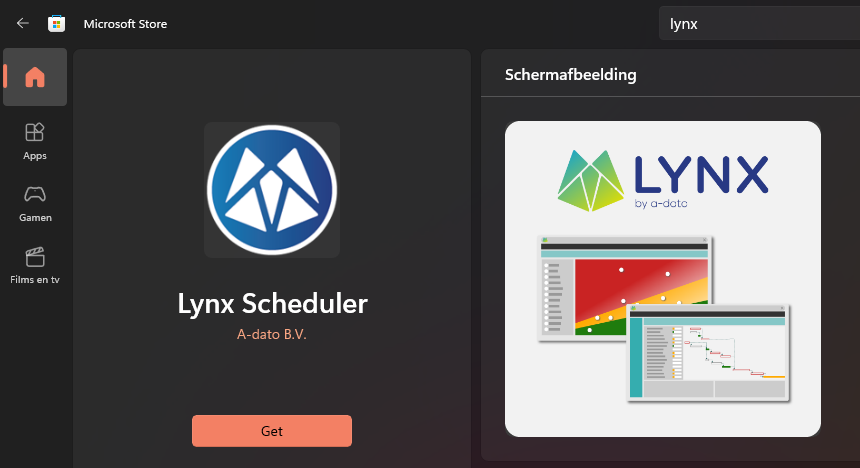 Lynx
Unit-of-Measure (Hyperlinks)
We have made some user-friendly changes to the Unit-of-Measure dialog box. Some options were not relevant for specific data types, so these have been greyed out. And if you choose the String as datatype, you now also have the option to choose for a Link as a Standard Property.

There already was the option to add hyperlinks to custom fields (to link to websites or file locations), but choosing this Link makes it possible to add these custom fields to tables all over the application and have a useable weblinks.

For instance think about the possibility to add a specific website to a project;
Or add a location or a file of a specific task/project, see figures:
Export (Raw) Data - Power BI
Data is becoming more and more relevant. After several questions about exporting data from Lynx, we have created extra module within the reporting tab. With this module, it's possible to extract all or specific data from LYNX, see figure (Reporting -> Lynx -> Raw data):
And for the Power BI users: we also have included a total .csv or .db export of this data within this new module. An article about the possibilities of this export will follow, see figure: