The Lynx X mobile app (for Android)
Always have an answer to "what's next?"
A-dato launched the Lynx X mobile app (press to open) for Android (6.0 and higher)! This business app is the mobile extension of the LYNX Project and Portfolio Management business application for managing project portfolios and solving the problem of conflicting priorities across your projects and organization.
By using this app, you can manage and update all (your) tasks in one place, whether you are for example a Product owner, Team Member or Manager, Project Manager, Task Manager or Resource Manager.
Tasks are presented in clear and prioritized sequence, considering important deadlines and due dates. Easy task filters allow you to see what coming up and what's next!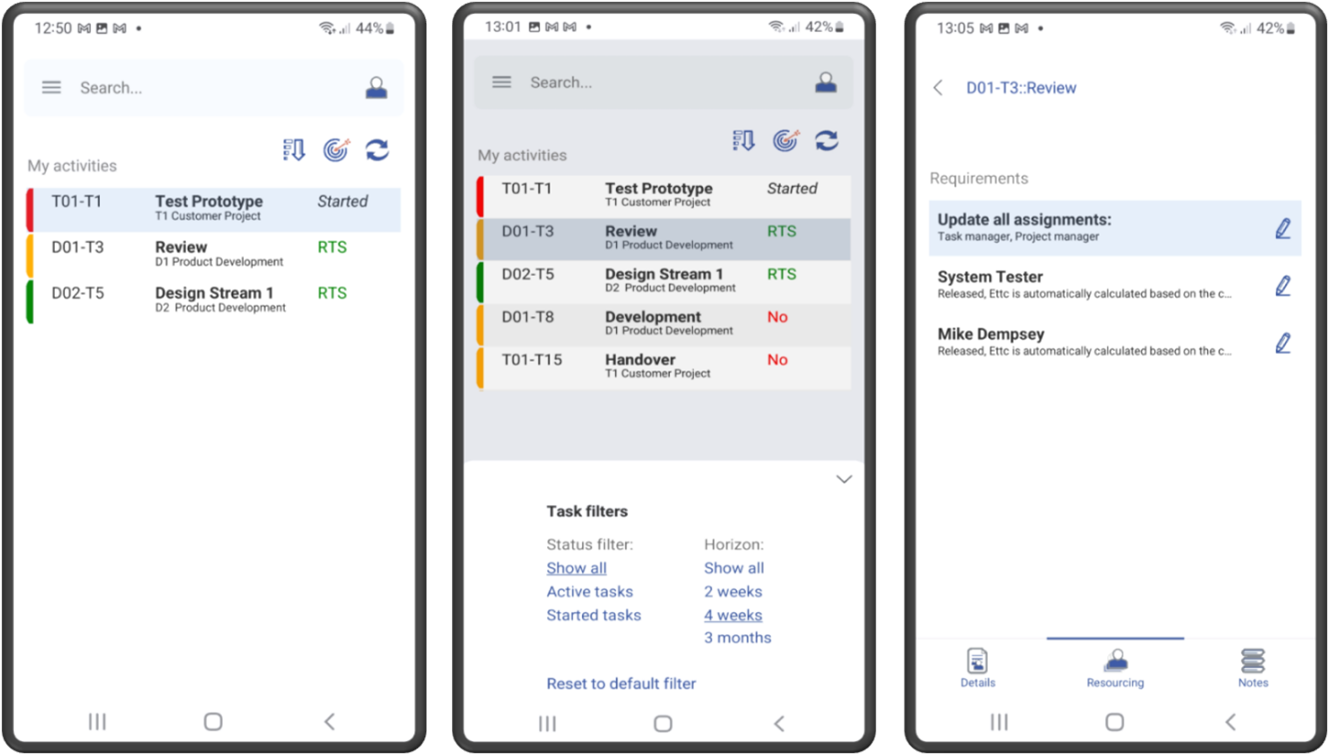 Download Lynx X yourself?! Search for 'Lynx X' in the Google Play Store, or download via: https://play.google.com/store/apps/details?id=com.embarcadero.Lynx_X
Lynx
Desolve or delete tasks
When deleting tasks, we have added the possibility to Desolve or Delete tasks, see figure:
The difference between desolving and deleting a task is that the dependencies from the tasks before and after will be remembered and these tasks will be connected. When deleting a task, this will be removed.
In this example, we desolved the Integration tasks, which gives the following result, see figure:
While removing the tasks would have given this result:
Connectivity with JIRA
CCPM Priority rounding
Currently the priority value has to many decimals, we solved this by adding the possibility to add the following expression to round and multiply: Trunc(CCPMPriority*1000) , see figure:
CCPM Priority appearing as text field in JIRA
Before, CCPM Priority appeared as a text field in JIRA. This field couldn't get sorted. Therefor, the CCPM Priority has been defined as a numeric field in Lynx, which corresponds to a numeric field in JIRA as well.
CCPM Priority refreshed automatically
The CCPM Priority is now updated automatically on a daily basis via the Auto Schedule Run of Lynx. This refreshed priority is passed onto JIRA automatically as well.