LYNX Items
New Revision of Skill: Buffer Penetration Analysis
Through the Skill Buffer Penetration Analysis report you can find out which skill(s) are relatively "consuming" most buffer days, causing projects to move toward the "red" buffer zone.
This information allows you to start analyzing and implementing improvements focused on skills that potentially have most effect on progress of your projects.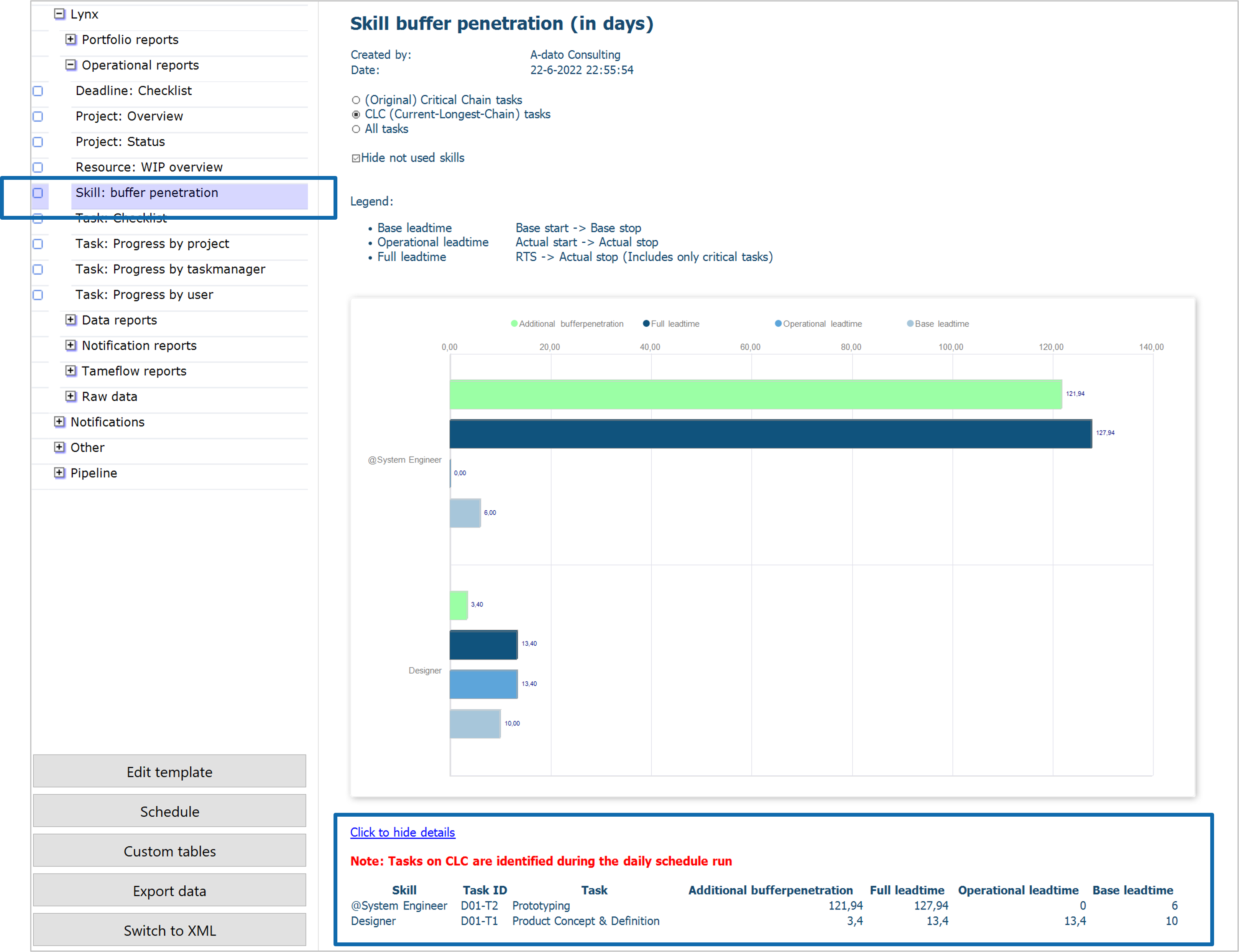 This report has been completely revised and improved. For more information visit this article: Skill Buffer Penetration Analysis.
Revision of Project Statistics panel
The identification of the "Critical Chain" components has been improved. See this article: Project Statistics: Critical Chain Components Section (2)
Changes/Fixes
The "Load More" button has been reactivated, in order to show the complete list with tagging points in a project, also when they were manually created for demo or training purposes (though the tagging points the "Trendline" in the "Feverchart" is being created)

Lynx Tameflow
Personalized view
Users have their own preference on their best view on cards within Lynx Tameflow. We have now added the possibility to save the last selected view. You are able to select the layout of the board, to zoom in/out, or have a specific collection of the cards on you boards, see the two figures below:
The "2" above the three dots provides the amount of settings that have been added to this board.