LYNX Items
New "Finished by..." Ettc Dialog
Per request of many customer a "Finished by..." dialog is introduced in the Task Detail section of My activities and Active Tasks.
Task Managers and Users can now simply also enter a date in response to the question "By when is the task expected to be completed"?
In this new dialog the Ettc value and Expected Completion value are connected and synchronized automatically: If a date is entered of + 5 days (1 week) from now, the Ettc is automatically set at 5 duration days or, if an Ettc is entered of 5 duration days, the Expected Completion date is set at + 5 days.
Furthermore the Task Manager can choose to also update the intensity via the unit %: for example it will take 5 duration days to complete the task, but "only" take 20 hours work to complete. In this case the unit percentage can be set at 50 %: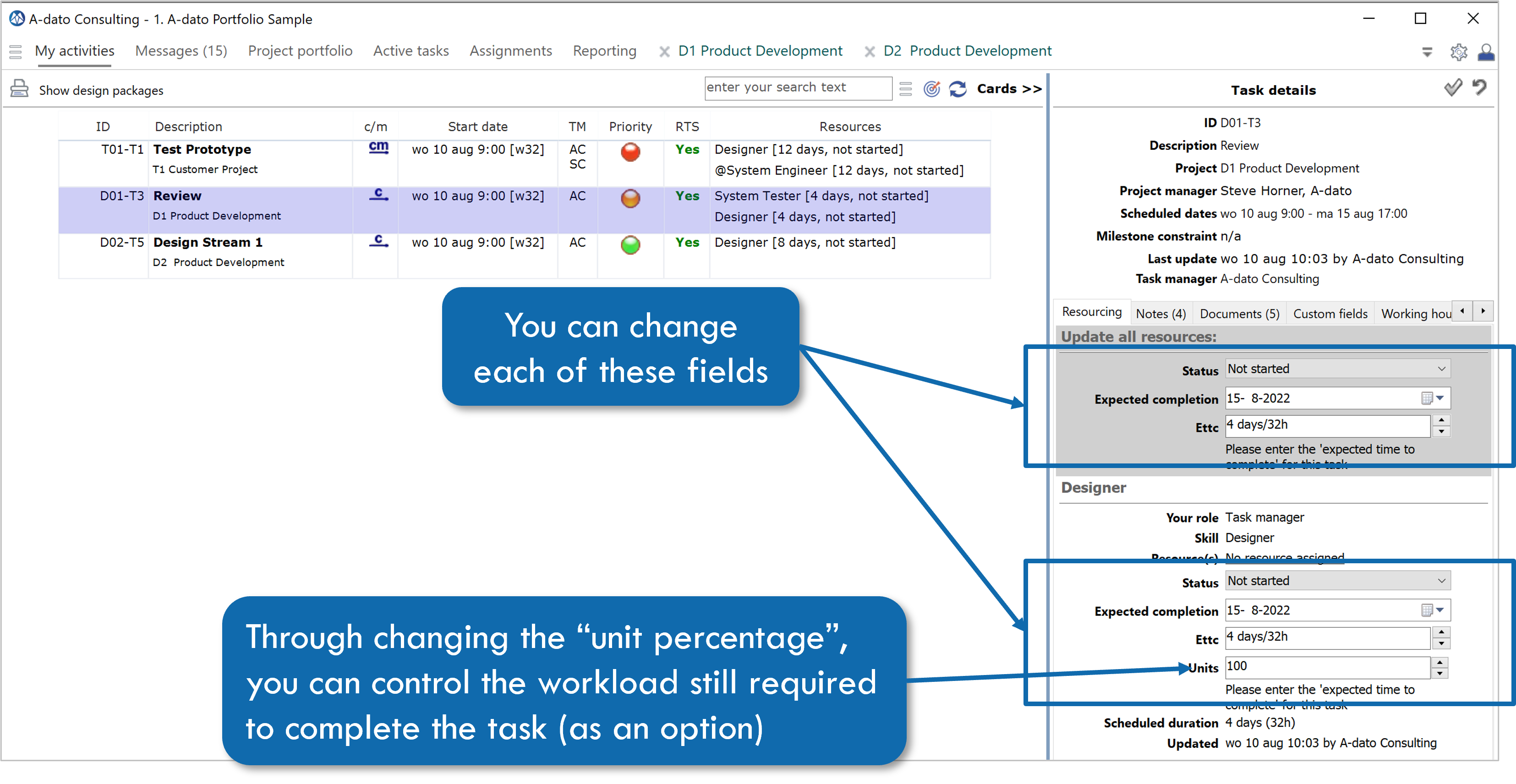 Improved Portfolio Timeline Scaling
A new Week/Date View Switch Button has been added, to allow easily switch between a Timescale by week number or by date and months.
Timeline Scale by Week Number

Timeline Scale by Date and Month

Note: to get the view by Month, first switch to date view and then press the auto-scale icon
External Database Connection (ODBC) and Integration
The possibility to retrieve and look-up fields via ODBC has been added. For example, when entering a Customer ID, address data can be retrieved from an external CRM System. Contact A-dato for set-up and configuration: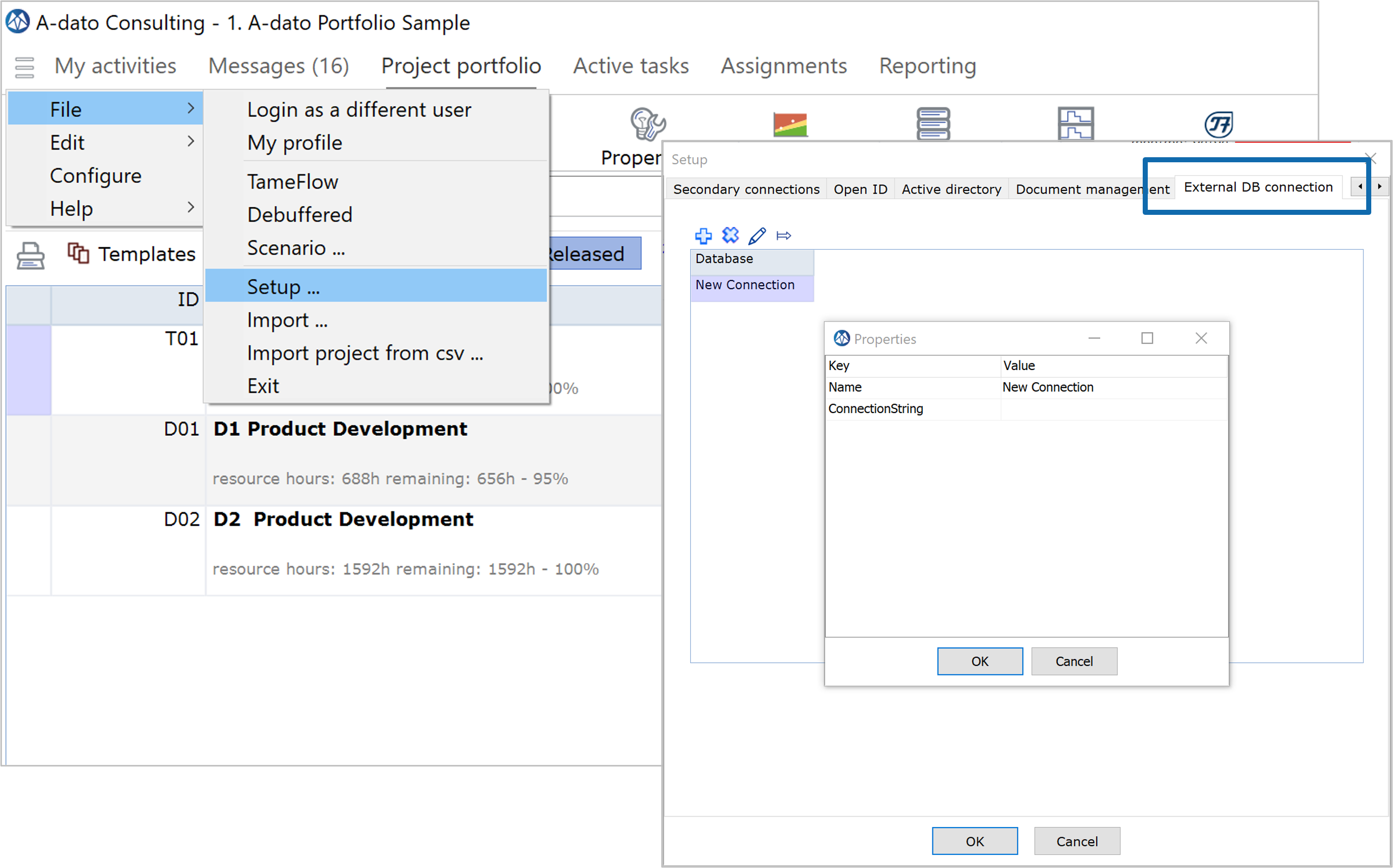 Changes/Fixes:
The import of external projects (MS Project) has been fixed
An issue with Skill / Resources properties used in the *soft-assignment process has been fixed
Load-Factor icon was not always visible. This has been restored