Lynx
Progress measured based on Debuffered chain durations
Background
One of the main features from Lynx is the based on the buffer management from the CCPM Theory. We define two ways in which this theory is used: Classical and Practical. The figure below provides an example of these two settings: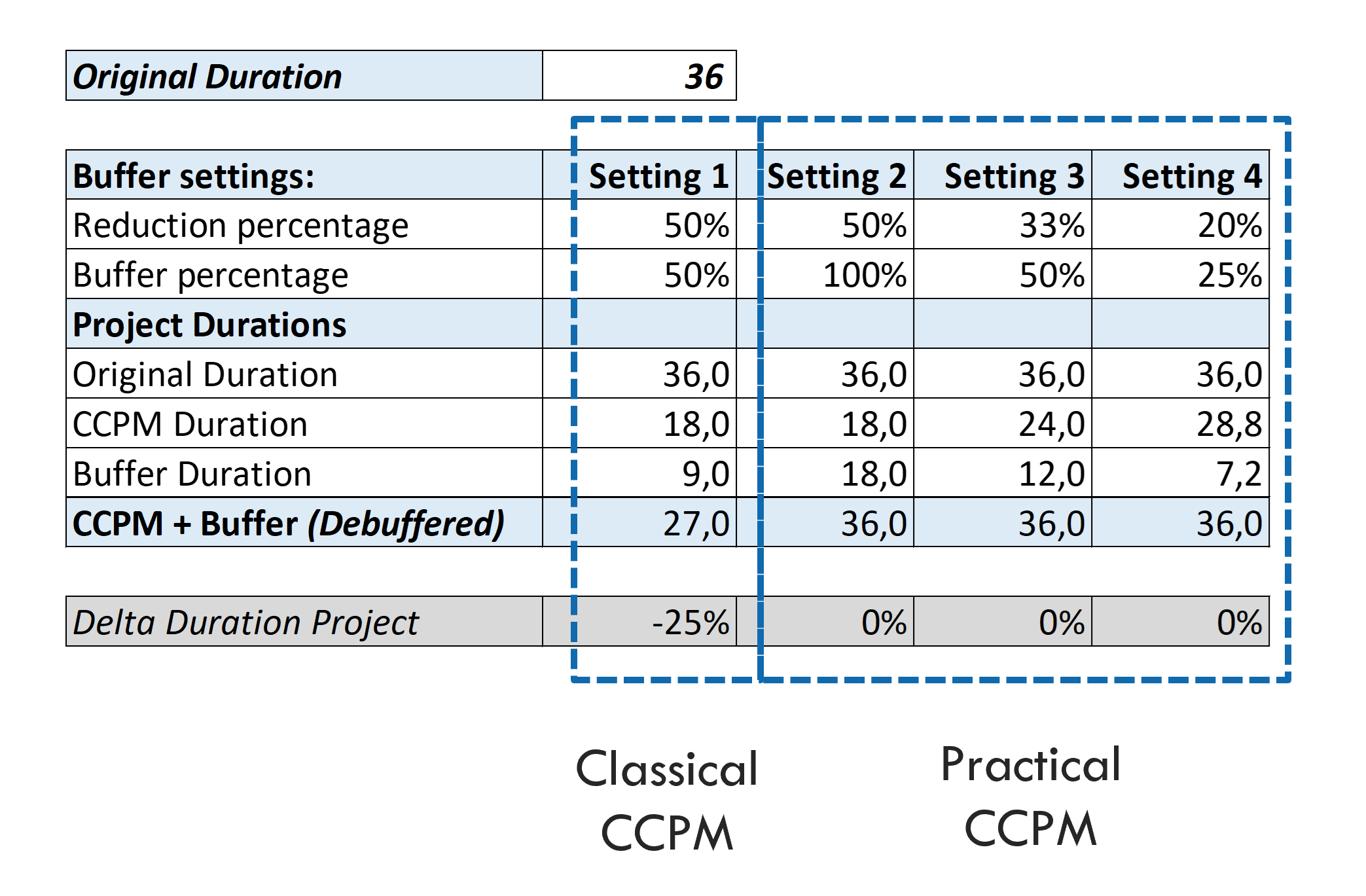 We use the term Classical, when we are talking about shortening the task duration ánd include a buffer which shortens the total duration of a project (based on theories which are explained more in depth in the attachment).
The Practical CCPM is used when the buffer that is added is equal to the shortened task duration (STD). Which creates a project which is as long before and after adding a buffer. Companies use this method to have the benefits of buffer management, but not necessary have the objective or expectation to complete projects or tasks faster. See the figure for examples of those settings (2: 50% STD-> 100% Buffer).
Addition of extra progress measurement based on debuffered chain duration
Especially for companies that use Pracitical CCPM method ánd use the Original Duration as input for the ETTC of a task, it could prevent a "Zigzag" progress of a project (for instance within the Progress Chart). And we believe that this the measurement against the original chain is closer to the common understanding of progress in general.
If we have a look at the example above for the Practical CCPM, with a focus on the Original and CCPM Duration of the project, see figure: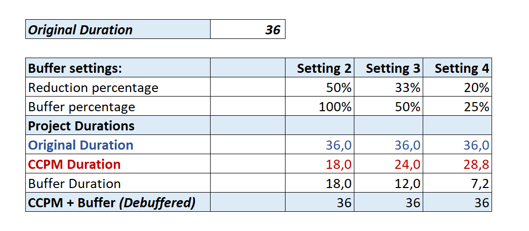 Which would look like this in as a project within Lynx (Open image in new tab to increase the size) :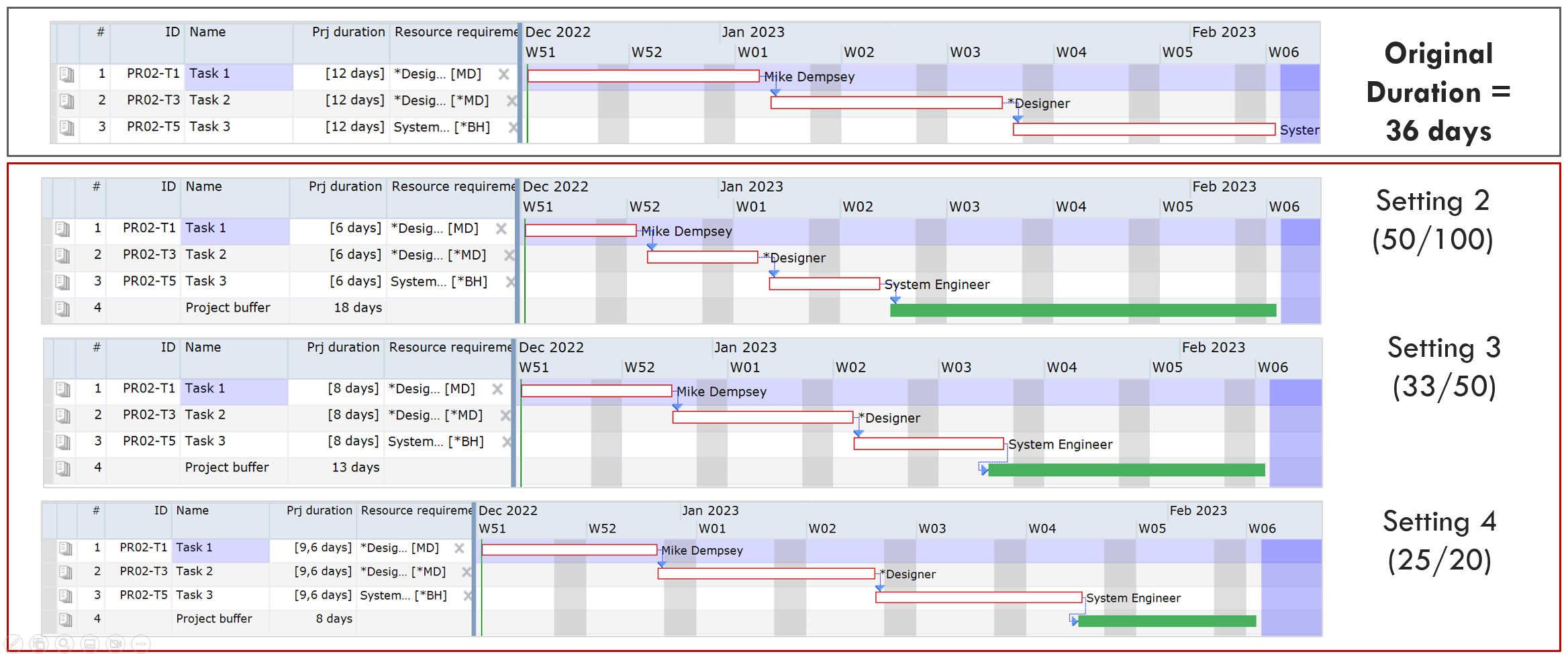 And then we start the First Task of this Project (ETTC similar to Original Duration: 12 days), this would give the following view: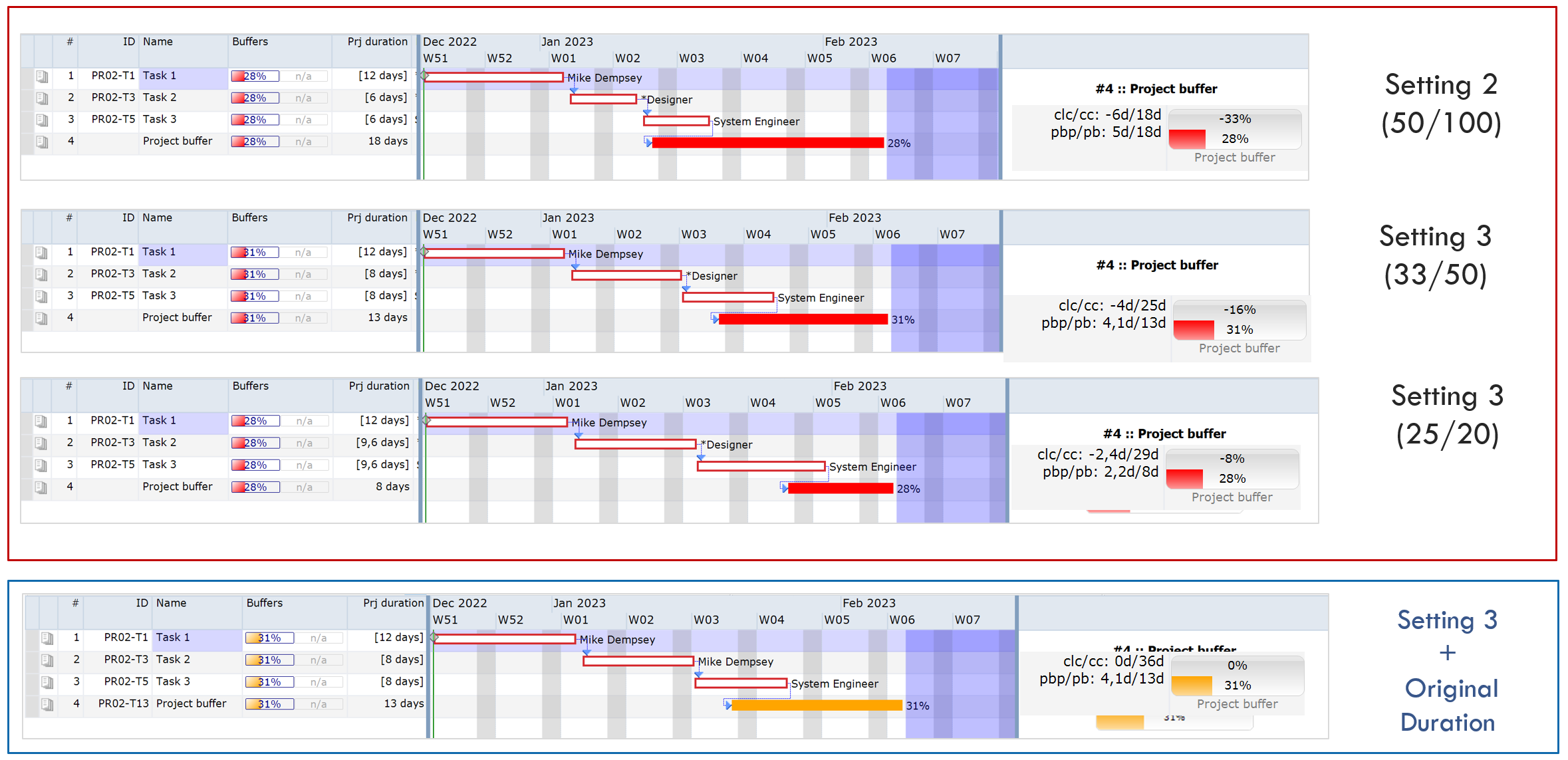 Or in numbers: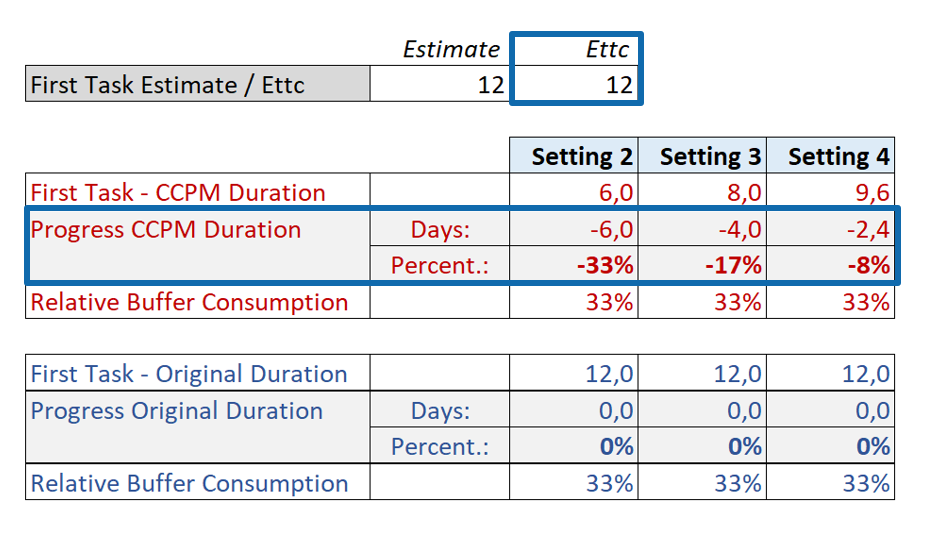 Then we see that the Progress in case of CCPM Calculation is negative for all, but for the Original Duration the Progress is zero. For more in-depth Scenario's and more information about CCPM Theory, you could have a look at the document attached at the bottom of the page.
Fixes
Removed the possibility to check hard-assignments when using the multicolor portfolio overview;

Gave a representation that could be interpreted in a wrong way.

When the all-graph is triggered and you've filtered for a specific skill, the "Selected Skill(s)" overview has been restored.
When a workpackage is closed manually via Lynx, all cards that are still available on the Kanban board will be closed (and removed).
Lynx-x
We have released a new update of our Lynx-x software, which includes fixes of the previous version and improvements demanded by some of our testers. You can find the software here: